Kicking it in Canada
Tuesday June 3, 2014 | Filed under: News About ASI
Nearly every economic analysis I read is soon followed by one with seemingly contradictory information. Unemployment is down – but more people are chronically unemployed. Exports are up – but they're weaker than expected. How do we figure it all out while determining the impact on our specific industry?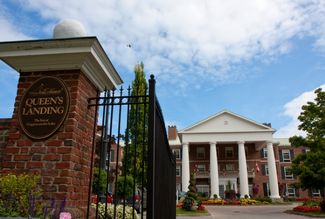 Listen to thoughtful, precise analysis from the likes of Brian Lee Crowley, managing director of the Macdonald-Laurier Institute, Canada's only truly national public policy think tank. Lucky for us, Crowley is the keynote speaker at this week's ASI®'s  second Canadian Power Summit at Queen's Landing at Niagara-on-the-Lake.
Whether you already do business in Canada – or want to do business there – the power summit is the perfect place to learn the best ways to navigate U.S.-Canadian relations and to take advantage of everything Canada has to offer.
Over three days, we bring together top ad specialty professionals to share insider knowledge, network, brainstorm, kick back over cocktails – and do business together.
Sessions move fast and we pack a lot of info into every discussion. To help, a diverse slate of experts delve into topics as varied as the buying habits of American buyers, creative solutions to pressing problems and the latest industry tips and trends.
In addition, attendees are the first to preview the in-depth market data and forecasts for the Canadian promotional products market from the latest Counselor® State of the Industry report. We'll also take some time out to recognize – and celebrate! – the fastest-growing suppliers and distributors in the country.
The Canadian Power Summit is a very efficient way to get face-to-face time with dozens of the most important movers and shakers in Canada. It's also a great place to join me for a Sasquatch Stout (just named Beer of the Year at the Canadian Brewing Awards) or my all-time favorite, Molson.
And don't forget, you can also join us at the U.S. Power Summit, coming up September 14-16 in Scottsdale, AZ.