Promo Products 101
Tuesday November 5, 2013 | Filed under: Community, Education, Industry Initiatives, News About ASI
When college students tell you you've done something right, you want to share it with the world. That's how we felt when we heard from Babson College students who recently dipped a toe into the promotional products industry through a unique initiative spear-headed by ASI's education department.
ASI and Babson College worked together to help instructor-led student groups spend about $3,000 in seed money to buy, imprint and sell promotional products. As part of their immersion into the business world, these budding entrepreneurs were granted access to ASI's ESP®, where they could source and order products from our suppliers. By using ESP and reputable ASI member companies, students told us they felt confident they were selling quality products.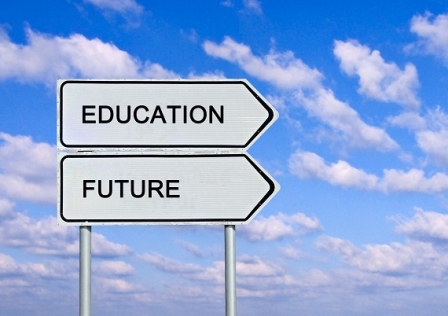 After the program ended, the college surveyed participating students. Here are a few of their comments:
"It was great because it allowed us to have a reputable way to contact a trusted supplier."
"Definitely continue to provide ASI as a resource… ASI helps legitimize the business immediately and gives a group of college kids credibility."
"Without the strong relationship with our supplier that our COO worked on throughout the semester, we would not have been so successful."
"ASI was incredibly valuable in determining a good supplier within the U.S."
The inaugural program was so successful, during the 2013-2014 school year ASI and Babson will expand it to enable up to 40 student businesses to show and sell their products through an ESP Websites™ e-commerce company store.

Our long-term hope is that these future business leaders look to their positive experiences with our suppliers and our industry when embarking on their careers. We plan to continue outreach to other colleges and universities to convince other business, marketing, advertising and new media students to join what we all know is an exciting, creative industry, which more people need to discover.

After announcing the program's results, we received a number of accolades, along with feedback worth sharing.

The owner of an Illinois company that's sold promotional products since 1975 applauded the program and shared his own story about a paid internship program he offers for marketing and advertising students. He started the program to mentor students and help them gain valuable, real-world business experience – and to help spread the word about our industry.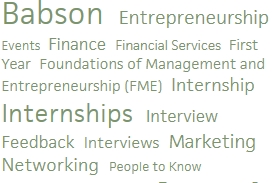 As he points out, "Wherever they pursue their career, they will have a very strong background in the power of promotional products as well as how to integrate promotional products into a given target market to help build brand awareness, new product intros, etc."
He added, "The younger generation will become the backbone of our industry in the near future."
I couldn't agree more. As I explained to a distributor who is concerned programs like this one could hurt our industry, any worries about possible student competition should be outweighed by the need for greater exposure.
As it stands now, the industry is too invisible to business students who are learning how to make smart marketing decisions once they're business professionals.  They learn about buying and using TV, radio and internet advertising, direct mail and everything else under the sun, but marketing programs rarely mention the power of promotional products and the incredible return on the investment of marketing dollars.  We need to change that.
In terms of the next generation of leadership in the industry, we need people to understand and be excited about promotional products as a potential career or the industry will wither and die.  As I walk around trade shows and other events, I am very concerned about the aging of our distributor sales population, the invisibility of the profession to anyone who didn't grow up in the industry or stumble into it by accident, and equally concerned that we have little or no racial diversity.  We are 90% white in a world that isn't. Exposing our industry to entrepreneurial students from every walk of life has the opportunity to inject new enthusiasm among those who decide to join.
While I appreciate the feedback, my larger concern is about an invisible industry, lacking new youthful entrants and racial diversity. We plan to continue to pursue programs similar to Babson's at other colleges and universities and hope to have several such programs next year.
We'll keep everyone apprised moving forward. My hope is that after considering what more exposure, education and diversity can do for our industry in the long run, everyone will become more enthusiastic about our shared future.