Vampires, Superheroes … And Ad Specialties?
Tuesday July 26, 2011 | Filed under: Industry Initiatives, Media Coverage, News About ASI, Research, Using Ad Specialties
Whether you're a geek or a Gleek, you probably saw news reports on Comic-Con, a gigantic comics fanfest in San Diego. As CNN reports, promotional products were an undisputed "star" of the 42,000-strong annual convention.
Conventioneers collected free T-shirts and tote bags along with branded buttons, sunglasses and other souvenirs promoting popular franchises like True Blood, Twilight and the upcoming movie Captain America.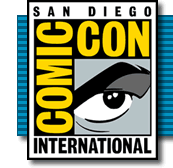 Click here to view the CNN report (wait past the inevitable commercial) and to take a look at numerous examples of imaginative ad specialties in action. Cape and alien mask optional for viewing.
On another "good news" front, I recently saw a blurb about a "prop drop" for the popular TV show The Office. The Greater Scranton Chamber of Commerce, a real organization in a real city where the fictional TV show takes place, asked local businesses to bring in promotional products touting their companies for possible display on the desks of characters like Dwight, Pam and Jim.
They asked for pens, mugs, magnets and the like in triplicate to be sent on to the show, which is about to embark on its eighth season on NBC. So next time you tune in, look closely at desk items to see what ad specialties you can spot.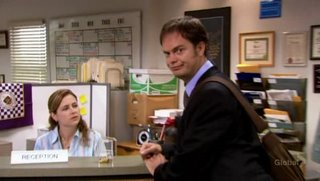 All of this is boffo news for our industry, which Counselor Promogram just reported enjoyed the sixth consecutive quarterly increase in Q2 revenues. Ad specialty industry distributors increased their revenues by 5.9% in Q2, with sales totaling $4.6 billion, rising by $257 million compared to the same period in 2010. This follows a sales gain of 7.6% in Q1.
According to the survey conducted by our executive director of research services, Larry Basinait, the majority of surveyed firms are also forecasting continued growth during the rest of 2011. The number of distributors anticipating an increase in sales this year is four times greater than those that expect a decline.
That's a great big "woo-hoo" for all of us, especially on the heels of a very successful gathering in Chicago.
Let me know which Office character you resemble and what you think of our latest survey by posting a comment or e-mailing me here. I'm also on Twitter, LinkedIn and YouTube.