Schoolhouse Rock
Monday August 22, 2011 | Filed under: News About ASI, Research, Using Ad Specialties
Over the next few weeks, nearly 50 million students will head off to approximately 99,000 public elementary and secondary schools, along with about 19 million college students bound for halls of higher learning. In the face of such huge numbers, it's no wonder the education market rose to No. 1 in the industry for the first time, according to ASI's State of the Industry 2011 Distributors Report.
Education accounted for over 12% of total ad specialty revenues – or about $2.16 billion – in 2010. The report, highlighted in a special annual issue of Counselor magazine, offers great advice on tapping into the lucrative books-and-pencils market. One suggestion: Volunteer at a school first, sell later.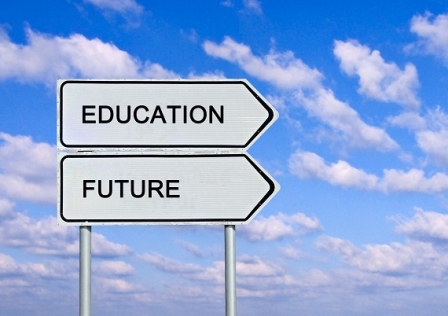 There really is no end to the products that can help schools, sports teams and clubs raise much-needed money and boost school pride. You can even get an actual model made of your school! For a "Joe Show" video demo with some fascinating stats you might be able to use in your own sales pitch, click here. To read the press release we issued about the state of the industry report, click here.
An interesting side note to consider is the uptick in corporate sponsorship of schools, clubs and teams, with most guidelines allowing for sponsorship as long as the product itself is educational in nature. USA Today says schools in about half a dozen states already sell ads displayed on school busses as a way to counter education budget cuts. Other states are considering allowing it as well, which is not a bad way to raise revenue during tough times.
Other highlights of our State of the Industry report include:
Automotive was up to 6.6%, its highest level since 2007. 
Manufacturing rose to nearly 9% as the U.S. economy picked up steam throughout 2010.
 Health/medical/hospitals fell to second with 10.4%. 
Lucky for those who hate being sick, but not so lucky for the health sector, there was no spread of swine flu, which positively impacted sales in 2009 of logoed hand sanitizers and related products, according to Larry Basinait, our executive director of research services. Also, industry sales overall fell in 2009, so health care didn't necessarily decline, but its portion of sales was lower.

What's been your experience this year in education and other top markets? Let me know by posting a comment or e-mailing me here. I'm also on Twitter, LinkedIn and YouTube.