2009 Power 50 Announced
Tuesday November 3, 2009 | Filed under: Community, Members, News About ASI
It's almost too easy to use superlatives when describing a company's top players.  After all, they reached the apex because they're the best at what they do.  The men and women on this year's Counselor Power 50 list - announced last night at the ASI Power Summit - truly deserve every accolade.  Each one is an industry ace.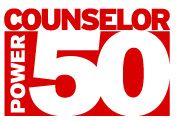 This year, in recognition of the biggest industry news story of the year - BIC's acquisition of Norwood - the No. 1 spot honors both Nicolas Paillot, general manager of BIC Group (asi/40480), and Paul Lage, president of Norwood Promotional Products.
The other top-ranked executives in the 2009 Counselor Power 50 ranking include:
Marty Lott, president of SanMar (asi/84863)
Greg Muzzillo and Vera Muzzillo, co-CEOs of Proforma (asi/300094)
Marc Simon, CEO of Halo/Lee Wayne (asi/356000)
Gene Geiger and Jo-an Lantz, CEO and executive vice president, respectively, of Geiger (asi/202900)
I'm also happy to say that there are 14 newcomers, including Derek Block, CEO of Touchstone (asi/345631); Maribeth Sandford, CEO of Bag Makers (asi/37940); and Anthony Corsano, CEO of Anvil (asi/36350).  

What I like best is the democracy of the voting system.  While the exact ranking is determined by Counselor editorial experts, they rely heavily on the survey sent to all of you, asking which names go on or off and which names move up or down. They also carefully consider each nominees' achievements and the state of their business.

For the complete Counselor Power 50 ranking, visit asicentral.com/power50.  To view photos from the 2009 ASI Power Summit, click here. 

What did you think of this year's list? Post a comment or email me here.  I'm also on Twitter and LinkedIn.