United States of Diversity
Tuesday February 2, 2016 | Filed under: Community, News About ASI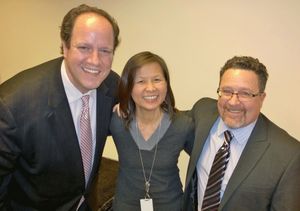 ASI's Mickee Chai was a 20-year-old student living in her native Malaysia when she took her very first plane ride halfway around the world – a trip that changed the course of her life forever. The night before she left her family behind, she went outside and looked up to the night sky.
"And I realized at that moment that the only thing that would be the same after tomorrow was that I'd be looking up at the same moon," Mickee, VP of our project management office, told a spellbound crowd of nearly 100 employees gathered for a TED-like talk during ASI's recent Diversity Week. "It was exciting to think that I could be anything I wanted to be."
Like many others then and now, Mickee came to the U.S. to pursue higher education, coincidentally at Indiana University in my home state, making her a fellow Hoosier! It's also where she met her husband, who's from Japan, and started a family with two daughters.
I've known Mickee for over 10 years and learned more about her in that hour-long talk than I did in a decade, which was exactly the point of Diversity Week, organized by the ASI Diversity Council chaired by HR's Miranda Doane. In addition to Mickee (pictured with ASI's Matthew Cohn, left, and event MC Joe Haley), we also heard from our offshore tech team in Pakistan about life in a Muslim country and read telling intranet posts from employees who journeyed here from countries as diverse as Argentina, Bulgaria and France.
Whenever I think I had it tough, I consider what so many immigrants experience – leaving behind the only friends, families and communities they've ever known, landing sight unseen in a foreign country, confounded daily by different languages, customs, etiquette and protocols.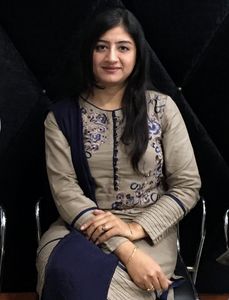 Here's a small sampling of insights from my colleagues:
Osama Rifat, a wife and mother who works for us from Pakistan (at right): "People think we're all terrorists or extremists," she said. "We are normal and mild people with families and kids. The other misconception is that women are oppressed and illiterate…We had the first female head of state in the whole Muslim world and most likely far before most other urbanized countries. We have female fighter pilots in the Air Force; women are doctors, teachers, engineers, doing jobs actively in different fields."
Giorgi Stoynev, an ASI development team leader in information services, who came to the U.S. from Bulgaria after college: "Despite differences in language, religion, wealth, education, despite the hundreds of years spent on different continents, behind each person's face there was somebody just like my father, my sister, me. I was stunned at how undistinguishable everybody's pursuit of happiness was from what I already knew."
Jara de la Poza, advertising and ESP coordinator, who moved to the U.S. from Spain: "Living here has changed the way I see the world in many ways. I don't see distance as a barrier anymore and I encourage people to travel, visit foreign places and meet new people because it really opens your eyes to what other cultures consider normal. I realized that home is what you make it and that you need to try things before you judge them (like fried Oreos).  Knowing where people come from before you do business with them can also make you a better professional. What might feel rude to you, might seem well-intended for someone from another culture, and vice versa."
Rafael Dosman, distributor account manager for ASI Show, whose parents came to the U.S. from Panama in 1979: "The biggest challenges when I first came here were the language barrier and my accent. In my experience, I have found that people are very quick to judge you or think you may be less than smart because English is not your first language or you may have an accent. The most surprising thing to me in this country is how sensitive people are about race. It fascinates me. My country is a melting pot of people but we do not have the sensitivity that Americans do regarding race."
Pablo Pizzichini, executive director of distributor services, who was born and raised in Argentina before moving to Philadelphia at age 17: "For the entire week from Christmas Eve through New Year's, all of Argentina stops and everyone goes to the beach or mountains with their families. The weather is perfect and it is quite important. They do the same thing during Holy Week through Easter Sunday. Nobody works and it is very solemn and special time with family and friends."
Yann Perrin, ASI's Web development manager, who was born in France: "As far as work-life balance, the French have a lot more time off from work but they are still quite productive and creative. It's very easy to overwork in the U.S. Trying to find the right work-life balance is always a challenge for a work addict like me. I make sure to take all my vacation days."
The same week, in conjunction with the Dr. Martin Luther King Jr. Day of Service initiative, the Diversity Council organized volunteer activities at area nonprofits like the Philabundance food distribution center (pictured, at right), Trenton Area Soup Kitchen, Libertae, Impact Thrift and Habitat for Humanity ReStore.
Employees worked together in small groups, packing up boxes of food for seniors, re-stocking shelves, painting a kitchen for a group that helps women battling addiction and serving lunch to the hungry. While lending muscle to well-deserving community groups, people from different departments also got to know each other better – another benefit of the diversity initiative.
Most of our employees participated in several of the events, and the reviews were incredibly positive. We learned a lot about each other, and ourselves, and we gave back to the community in the true spirit of Dr. King.