Horns Up for Dallas
Monday February 3, 2014 | Filed under: ASI Shows, Members, News About ASI
I'm very excited our nation's 43rd president is sharing his insights and experiences at this week's ASI Show in Dallas during what is sure to be a once-in-a-lifetime experience. After all, Bush served two terms during the most tumultuous times in recent history, from 9/11 to the Iraq war and global financial crisis. Love him or leave him, an opportunity to see a president in person is not to be missed, so I hope you've signed up for Thursday's presentation.
Understandably, security will be tight, so if you're coming be certain to bring your official show-issued badge and photo ID. Otherwise, you won't get in.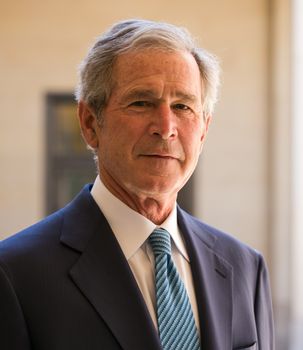 I hope everyone traveling from the snow-packed East Coast, like so many of us from ASI, arrive safely and without too much delay. The president's talk is just one of the many highlights at the Dallas show, at the Kay Bailey Hutchison Convention Center, Hall F, Tuesday, February, 4 through Thursday, February. 6.
We're expecting 515 exhibitors (including 65 suppliers new to Dallas) and over 3,000 attendees. The 18 distributor sales meetings on tap include Counselor Top 40 distributor Staples Promotional Products (asi/120601), which is bringing 125 of their top account executives.
Tuesday's Education Day features 8 tracks and 51 sessions, with all sessions qualifying for points toward the ASI Certification Program. That day's free lunch is "Meet the Expects," which resembles a speed networking session, with designated experts leading discussions among rotating sets of attendees. I'll be there, and would love to see you. First come, first served.
Wednesday at 8:30 a.m. ASI's own Joe Haley conducts a live version of his popular "Joe Show," featuring dozens of cool, new products from suppliers. That night, you can kick up your heels at the Gala Celebration at Gilley's, the honky tonk made famous by the movie "Urban Cowboy."
And if you haven't already downloaded it, please stop by an ASI booth for a demo of the visual search feature now available in ESP Web and ESP Mobile™. Distributors can upload images to ESP® for an instant scan for similar items in the industry's largest and most comprehensive product database. As always, the app for Android, iPhone and iPad is available free to authorized distributors who are ESP subscribers.
For complete coverage of the Dallas show, including blogs and videos, visit www.asicentral.com
and the ASI Show Facebook page. And, put the free mobile app on your phone for up-to-the-minute info. Search "ASI Dallas" in your app store.
Upcoming 2014 ASI Shows are Long Beach (March 25-27), New York (April 3-4) and Chicago (July 15-17). To learn more about exhibiting or sponsorship opportunities for 2013, contact sales VP Karen DiTomasso at kditomasso@asicentral.com.