Connect Your Business
Wednesday October 23, 2013 | Filed under: Guest Blog, News About ASI
The first time I saw ASI's new Connect™ tool in action, I felt like a kid on Christmas Day! I've been dreaming about a game-changing online resource just like it since Day One at ASI and now it's finally here.

For suppliers, it's all about prospecting and analytics. They're either scouring for new customers or trying to figure out if the ones they found will be reliable enough business partners. And that's where the one-stop web-based Connect comes in.
To me, it's the most intelligent prospecting and credit tool on the planet. It's like having your marketing, sales and credit departments all rolled up into one.
Even better, Connect is easy to use. At a glance, suppliers can now see who's searching for their products, making direct marketing a snap. The user-friendly dashboard and advanced search features means you'll use up less of your valuable time trying to figure out which button to tap to get the info you need. And, Connect's new reporting functionality allows suppliers to easily upload their own information and distributor reviews in a few simple steps and see that info updated faster than ever before.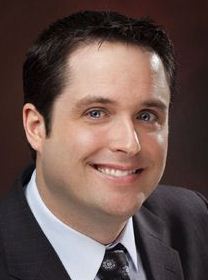 Here's a run-down on some of the new features:
Instant lead generation. Suppliers can run an advanced search to discover which distributors have searched for their product lines in ASI's ESP® database in the past 30, 60 or 90 days.
Laser-focused marketing. Run targeted searches based on distributors' total sales, paying habits, company size and more, or search using pre-built lists of distributors, including the Power 50, the Counselor Top 40 and past ASI Show attendees.
Superior risk assessment and monitoring. Get alerts on selected distributors to keep up-to-date on payments, collections, write-offs and bankruptcies.
Constantly updated info. Use the latest, most accurate info to help make the best business choice possible.
Better business intelligence. Research reviews written by other suppliers before signing new clients, and share your own experiences.
If you want to talk about what Connect can do for your business email me today at grahill@asicentral.com or contact a Connect rep at 800-546-1226.

–        Gene Rahill, ASI's vice president of digital advertising

P.S. Tim Andrews here. I'd just like to add that I know from a reliable source (Gene) that he actually teared up when he saw the first demo of Connect, which says an awful lot about the new service.