Business, Canadian-Style
Wednesday June 12, 2013 | Filed under: Community, Industry Initiatives, News About ASI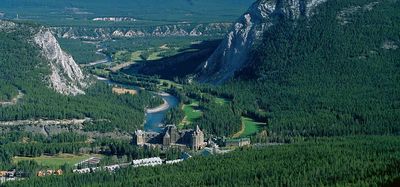 I probably qualified for enough frequent flyer miles to get to the moon this week, leap-frogging from ASI® headquarters in Pennsylvania to meetings in California before heading to Banff, Alberta, for the inaugural ASI Power Summit in Canada.
The summit, which takes place Wednesday through Friday at the legendary Fairmont Banff Springs resort, features sessions on emerging markets and breaking business trends impacting the advertising specialty marketplace. I'm really looking forward to an on-stage discussion with our keynote speaker, the multi-talented Dr. Jack Mintz, a world-renowned corporate taxation expert and director of the School of Public Policy at the University of Calgary.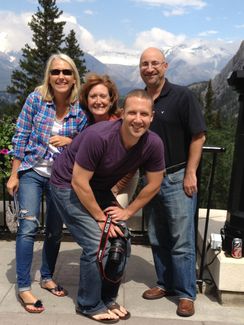 While it's our first Power Summit in Canada, it's our seventh altogether, with registration already open for the ASI Power Summit 2013, Sunday, September 15 through Tuesday, September 17 at the Montage Deer Valley Resort in Park City, Utah.
The hallmarks of every ASI Power Summit include an intimate, relaxed setting in a beautiful place, conducive to great conversations and superior networking among the industry's most knowledgeable and influential people. The list of business leaders speaking at the Canadian Power Summit reads like a "Who's Who" of ad specialty insiders and representatives of a number of Counselor Top 40 suppliers and distributors.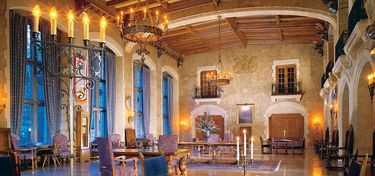 In addition to a full slate of panel discussions, on Thursday we'll celebrate the release of our first-ever list of the fastest-growing ad specialty companies in Canada, a list topped by a company that grew an incredible 253% between 2010 and 2012.
I'm sure a high point of that night's dinner discussion will be Canada highlights from Counselor® magazine's upcoming "State of the Industry" report. Sneak peek alert: 2012 Canadian distributor ad specialty sales rose to $1.56 billion, up from $1.48 billion in 2011.
The ASI employees working at the event include Editor-in-Chief Melinda Ligos, pictured from left with Glenna Fulks, assistant director of corporate events, marketing guru Colin Graf and Counselor Editor Andy Cohen. They tell me the hotel's bison served over risotto is not to be missed.
After three action-packed days, I'm looking forward to one day's worth of hiking in Banff National Park, where "residents" include black bears, grizzlies, wolves, cougars and elk.  I sure hope the hotel gift shop carries bear spray along with their branded gear!