A Special Family Affair
Thursday July 18, 2013 | Filed under: ASI Shows, Members, News About ASI
If the 2013 Counselor® Awards had a theme, it was family, from the recognition given to family businesses of the year to the three generations of Cohns on stage handing out the awards during a glittering ceremony at the Art Institute of Chicago.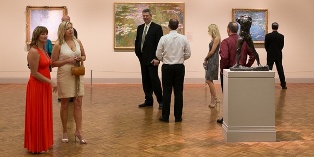 The women were stunning, the men distinguished and the food delicious. Beyond the finery, what struck me most was the camaraderie. Everywhere I looked I saw people talking to each other, laughing and really connecting, whether it was during cocktails, the behind-the-scenes tour of the Impressionists galleries or over dinner. In the end, networking really is what this industry and the art of business is all about.
In addition to recognizing outstanding individuals and companies in seven categories, we announced the Top 40 Distributors and Top 40 Suppliers rankings – the largest companies in our $19.4 billion industry based upon 2012 revenue. Click here for complete coverage of all our winners, and be sure to check www.asicentral.com and our Facebook pages for show info and photos.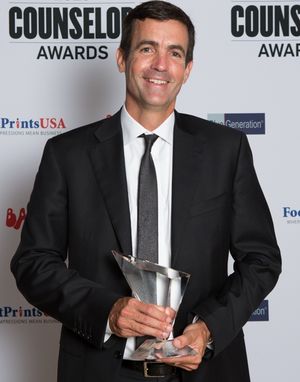 I was really touched by the first award handed out, in honor of Cohn family matriarch, Bess Cohn, and her long-standing commitment to philanthropy. In his acceptance speech, Danny Rosin, co-owner of Brand Fuel (asi/145025), spoke about the importance of giving back and, as the messages displayed on screen during our live tweet stream acknowledged, Danny "exemplifies volunteerism."
Before handing out the Marvin Spike Lifetime Achievement Awards, ASI® Chairman Norman Cohn (pictured with me and his family) gave a truly heartfelt tribute to his dear friend, former ASI president Marvin Spike, who passed away in December. And hearing Bill Vernon, who accepted on behalf of the 100+-year-old Vernon Company (asi/351700), tell stories about his old pal Marvin and his early days with Norman back in Iowa was like a living history lesson of the entire industry.
Maribeth Sandford, CEO of Bag Makers (asi/37940), shared her lifetime achievement award with four generations of her family, including her adorable 6-month-old great-granddaughter, Josie. "This is what it's all about – family," she said during her acceptance speech. "And what a wonderful opportunity I've had with the ASI family."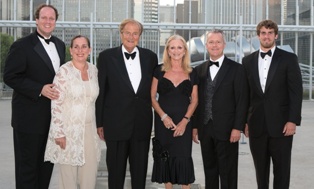 Chris Lee, our International Person of the Year, might have said it best when he summed up the industry as "amazing people, amazing stories."
The final award of the night, for Counselor's 2013 Person of the Year, meant a lot to me, personally, since it went to one of the very first people I met when I joined ASI over 10 years ago: David Nicholson, president of Top 40 supplier Polyconcept North America, a $443 million company. I really meant it when I described David, pictured left, in my introduction as one of the warmest, most welcoming people I've ever known.
Good friends and family, amazing food, inspiring stories and a lotta laughs. Now, that's my definition of a special night for a very special industry.
Additional winners of the 2013 Counselor Awards are:
Distributor Entrepreneur of the Year: Scott Alterman and Jordy Gamson, CEO and CEO/owner, The Icebox (asi/229395)
Supplier Entrepreneur of the Year: Richard Firkser, owner, St. Regis Crystal (asi/84595)
Supplier Woman of Distinction: Lori Kates, Vitronic Promotional Group (asi/93990)
Distributor Woman of Distinction: Barb Wells, Staples Promotional Products (asi/120601)
Distributor Family Business of the Year: Bergman Incentives (asi/137955)
Supplier Family Business of the Year: WOV-IN (asi/92980)/Promo Pet (asi/79698)