A New Era for ESP
Wednesday July 3, 2013 | Filed under: ASI Shows, Member Benefits, News About ASI
It's all things tech at ASI®, with upcoming technology workshops led by our CTO in Chicago and over 10 new features in the latest ESP Web® upgrade (our 6th, if you're counting).
The ESP upgrade was designed with ease of operation in mind, allowing distributors to quickly create and manage their preferred supplier lists and for new suppliers to introduce themselves and their products to the industry.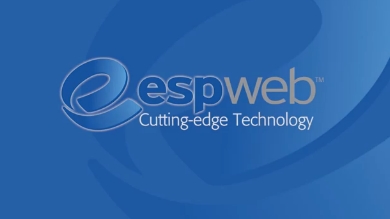 My favorite new feature might be the "Joe Show" hot products videos you can now access from ESP's home page, along with clickable product links. Joe, one of ASI's most experienced editors, dishes out clever campaign ideas and tips with each new show. And thanks to Joe's turbo-charged personality, you get a big dose of entertainment along with useful tidbits you can mimic on sales calls.
Other smart new features include one-click virtual sample editing (just click the wand to open the editor) and top sellers in the page footer, along with larger images of the most popular products. If you're like me, you want intuitive features, a clean design and, above all, simplicity. If you've checked out ESP's latest and greatest, please let me know what you think by posting a comment or e-mailing me here. I'm also on Twitter and LinkedIn.
And if you're joining us at ASI Chicago, taking place Tues., July 16 (education day), Wed., July 17 and Thurs., July 18 (exhibit days) at McCormick Place, stop by the ASI booths for a demo. (Show registration is still open at www.asishow.com or by clicking here).
That Wednesday, we're also offering one-hour workshops led by our chief technology officer, Armughan Rafat, who will make sure you're up to date on ASI's latest technological advances and help you map out your business strategy to include all the updates coming down the pike.
We've scheduled two sessions to choose from: 10-11 a.m. (includes refreshments) and 12-1 p.m. (includes lunch on ASI). Armughan will leave time at the end to answer any questions – and to hear your ideas and suggestions for future improvements. The workshops count toward your BASI/MASI, too.
Click here to register for either session.