Welcome to the New Counselor
Tuesday May 15, 2012 | Filed under: Guest Blog, News About ASI
Innovation is cool, right? We believe so. It's what we try to promote to our readers, viewers and listeners every day in our various media outlets – print, Internet, video, social networks, online radio, electronic newsletters. So, about six months ago, we looked ourselves in the mirror and said: It's our turn.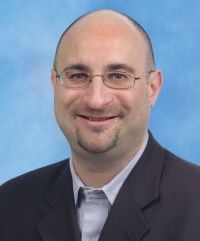 This month, we've launched a redesigned Counselor® brand. The logo is bigger and bolder, the print version (which also happens to be physically larger than the previous incarnation) has a completely new look, and our new website (same address: www.CounselorMag.com) ushers in a new online portal for industry news and insights.
It's an exciting time for the Counselor brand. The print edition, which hits industry offices 13 times a year, has a bold new design that is meant to feature both user-generated content as well as news and trend analyses that will inform the industry – and always make you think. Also showcasing regular sections called News, Case Studies, Apparel, and Social, every issue of Counselor is sure to educate and entertain readers.
This overall effort is more than six months in the making, and has taken a lot of brainstorming and work by a lot of people. The result, I think, benefits the industry by providing a media brand that delivers information and insight anywhere and everywhere. In addition to the print magazine redesign, the Counselor website has been transformed.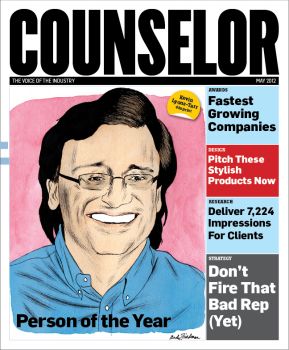 Go now to www.CounselorMag.com to see a true media hub for the ad specialty industry. Containing the most recent news, analysis of the most pressing trends, how-to articles that offer practical business advice, and video coverage like no other in the industry, the new www.CounselorMag.com also provides easy ways for readers to interact with us. Twitter and Facebook feeds are planted on every single page – giving visitors ways to post comments and respond to articles in real time.
Plus, news and articles (including a twice-weekly update of the industry's personnel appointments and promotions) will be changed, updated and enhanced every single day – giving the industry reasons to visit www.CounselorMag.com as often as possible.
So, take some time this week to check out the new Counselor brand. And let me know what you think about our own turn at innovation. Email: acohen@asicentral.com. Twitter: @ASI_AndyCohen.
– Counselor Editor Andy Cohen