Vote for Promo Products
Thursday March 22, 2012 | Filed under: ASI Shows, Industry Initiatives, Using Ad Specialties
There's no end to the creativity – and money – to be found in ele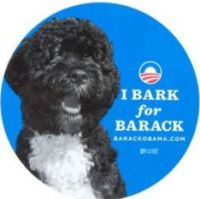 ction-related ad specialties. As of this week, the Obama campaign reported already stocking nearly $800,000 in merchandise and apparel in its Chicago election store.
Some election products, like dog T-shirts, iPhone cases, basketball jerseys, can koozies, cufflinks, martini glasses, jewelry and tote bags, are for sale, while more standard fare like bumper stickers, buttons, signs and T-shirts will be given away free to promote the president.
Click here to read a story on Obama products and what promises to be a hot topic in our industry from now through November – and especially after the Republicans finally choose their nominee. ASI's executive director of research, Larry Basinait, estimates $350 million will be spent on federal election-related promo products alone in 2012. That's big business by any measure.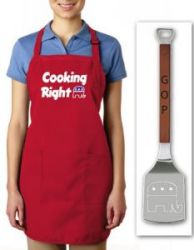 In case you want to stock up, Obama's official online campaign store is advertising "merchandise madness" and "daily deals" on items like "I Shamrock Obama" T-shirts and "I Bark for Barack" Bo car magnets.
Featured items in the official GOP store include "I Really Miss Reagan" buttons and the GOP apron and spatula set.
How many election-related products have you seen so far this year on trade show floors? How many of you are already selling election-related goods? Let me know by posting a comment or e-mailing me here. I'm also on Twitter, LinkedIn and YouTube.
I'll let you know what I spot on the show floors at ASI San Diego, taking place April 2, 3 and 4, followed by ASI New York, May 8-10, and ASI Chicago July 17-19. Click here for more info and to register.