Sourcing City And ASI Form Strategic Alliance
Monday January 23, 2012 | Filed under: Industry Initiatives, News About ASI
ASI is very pleased to announce a new strategic alliance with Sourcing City, the market leader of digital services and networking trade events for the ad specialty industry in the U.K. Together, we'll work closely together to foster connections and introduce best practices that will benefit the U.S. and U.K. markets. 
To that end, Sourcing City and ASI created a three-year, multi-point strategic plan, with various elements to be rolled out over the next year.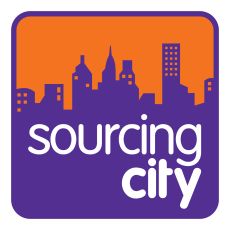 Initially, supplier members will be able to exhibit at both ASI and Sourcing City trade shows. Sourcing City has an invitation-only event called Marketplace in September 2012 and will be launching a new trade show, Sourcing City Live!, in January 2013.
Sourcing City also has strict policies to ensure its suppliers are properly vetted to guarantee they are truly U.K.-based manufacturers or importers of products, preserving the supply and distribution chain ASI has endorsed and nurtured for more than 50 years. 
ASI believes this alliance will help members on both sides of the pond form lasting, mutually beneficial relationships. I was invited to the recent Sourcing City Marketplace event and thoroughly enjoyed my time there. ASI is looking forward to fostering an even greater understanding of customer relations and the needs of distributor partners in both regions.
Alistair Mylchreest, CEO of Sourcing City, said in the release he's excited to be involved with ASI on such a close level. "In particular," he continued, "we want to help professional distributors and suppliers grow their per capita spend in the U.K. market, and we are certain joining forces with a U.S.-based powerhouse like ASI is one great way to accomplish that."
Click here to read the press release announcing the alliance. For more information about Sourcing City, visit www.sourcingcity.co.uk.