Score With March Madness Promos
Monday March 19, 2012 | Filed under: Using Ad Specialties
The best part of March Madness comes from cheering on the underdogs. Here in Pennsylvania, we had high hopes for Lehigh. But no matter who scores the most, in the end, the great game of basketball wins out.
As always, this industry jumped on the trend with a number of b-ball promo products tailor-made for watching, cheering – and betting. Any company, bar, restaurant, sports team or booster club promotion or brand campaign can score with products that tie into a basketball tournament watched by an average of 9 million viewers per game.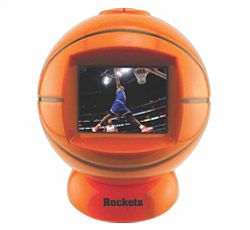 The NCAA March Madness tournaments continue through April 2. Millions fill out a bracket predicting winners from 68 teams. Did you?
To get in the game, ASI came up with a short list of March Madness products, complete with a "Joe Show" video with all the right moves.
ASI's 2012 March Madness Hot List:
Video-playing basketball, from CleggPromo, asi/45450. Users upload any video they want, making this a perfect prize for companies to reward top performers in the office pool.
Logoed spatula, from Sportula, asi/88882. Relive tournament highlights all summer long with a spatula that can be die-cut with a school's logo. Great promotion for school teams, booster clubs or companies. Includes bottle opener on one end.
Device wraps, from Skinit, asi/87625. Organizations can run an ad campaign based on a school of choice, allowing fans to upload their own picture and wrap their favorite device – phones, laptops, digital cameras, video gaming units, etc. – with college mascots and logos.
Rubber ducks, from Jetline, asi/63344. Promote office pools with basketball-inspired rubber ducks. The tournament can get anyone in the b-ball spirit, and companies can also sponsor a local basketball club and give players collapsible water bottles.
Basketball net skull cap, from Bodek and Rhodes, asi/40788. Tie into the tournament with pop-a-shot contests between games and give winners fun items like a funky cap.

Basketball jersey, from A4/Moshay, asi/30121. Any company can get involved in the community (and advertise its brand) by hosting three-ball competitions and giving away adult-sized moisture-wicking jerseys to organizers and winning teams.
Stress reliever, from Impressline, asi/62479. Sports can be frustrating enough, but imagine playing with a square ball. Luckily, this stress reliever is perfect for squeezing during down-to-the-wire games.
Mini backboard and ball set, from MAC Specialties, asi/68207. During the tournament, any business can send reps armed with great giveaways like this one for clients to encourage them to join an office pool.
Ice pack, from Alpi International, asi/34415. When your final four teams are knocked out early, it can feed a serious headache. Display a company logo on an item providing frozen or hot relief.
Can holder, from Prime Line, asi/79530. Promote bars and restaurants with a can holder to get people in the door – and to a nice cold beer.
Basketball helmet, from Spirit Industries, asi/88740. Beverage companies can use as an on-pack promotion for cheering college kids or reward employees during a company appreciation event.
Let me know your final four picks by posting a comment or e-mailing me here. I'm also on Twitter, LinkedIn and YouTube.