Remember Snow?
Wednesday August 8, 2012 | Filed under: News About ASI, Using Ad Specialties
Personally, I'm not one for Christmas in July. And it bugs me that even though summer doesn't officially end for more than a month, we're saturated with back-to-school commercials on TV.
But while I'll stubbornly cling to my shorts and sandals, I know that in our business it pays to think ahead, making this a great time to pitch clients with holiday and thank-you items from our Gift Book® catalog.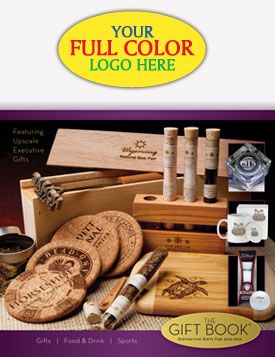 We've already sold over 40,000 copies of our upscale 2012-13 Gift Book, featuring an all-new digital version and three special sections. And distributors who order The Gift Book® by August 31 receive a free personalized digital version and free color imprinting.  The catalog comes with a guaranteed circulation of 75,000.
You know how there's always one friend or family member who's impossible to buy for? It's the same way with certain clients. They're discriminating and hard to please. Luckily, The Gift Book – ASI's most upscale, elegant catalog – boasts an impressive collection of gifts designed to appeal to even the most sophisticated buyers.
The catalog includes classic gift, food and drink and sports sections, along with quality children's toys, custom gift cards, high-performance electronics, holiday ornaments and much more. If you can't find it here – it probably doesn't exist.
We've got gifts for the home, office or playing field, including high-end products like wine sets, crystal vases, golf clubs, leather portfolios and an abundance of sweets and treats, easily divided by type, price range and product line.
The Gift Book features:
400+ products from 60+ suppliers
Gifts starting at $9
2 cover options, including a cool chameleon-like deluxe blue
Eye-catching picture pages highlighting chic products paired with iconic B&W photos
According to Counselor® magazine, more industry sales occur in the fourth quarter than any other period during the year; much of it is due to end-buyers' needs for quality items for incentives and corporate gift-giving programs. In fact, according to a recent ASI study of end-buyers, 91% of recipients have taken action as a result of something they've noticed in a paper catalog, with nearly half (49%) purchasing a product.

To view sample pages of the 2012 The Gift Book catalog and to order online, click here. For more information, contact Dan Brown, executive director of distributor services, at dbrown@asicentral.com or at (800) 546-1350.

Let me know if you're one of those people already done with your holiday shopping – and if I'm on your list! – by posting a comment or e-mailing me here. I'm also on Twitter, LinkedIn and YouTube.