Orlando Knocks It Outta The Park
Wednesday January 18, 2012 | Filed under: ASI Shows, Members, News About ASI
And we're off! The 2012 show season kicked off in grand style in Orlando this week, posting record-breaking education, attendance and exhibitor levels, contributing to making it the fastest-growing show in the industry.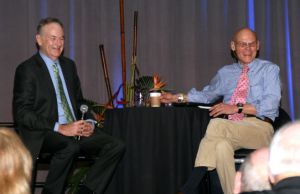 In a standing-room-only keynote, 1,438 industry professionals watched Bill O'Reilly and James Carville face off on the nation's hottest political and business issues. The event was co-sponsored by Pepco Poms (asi/77280) and Showdown Displays (asi/87188).
Education participation set a record, with 2,410 distributors attending classes during ASI Orlando's Education Conference on Monday, January 16. All sessions were eligible for credits toward BASI (Bachelor of Advertising Specialty Information) and MASI (Master of Advertising Specialty Information) certification.
During a reception in their honor, 17 graduates of the ASI Certification Program were recognized in a pinning ceremony. To date, over 15,000 industry professionals have registered for classes necessary to obtain the industry certification.
We got tons of great feedback throughout the show. Here's a sampling: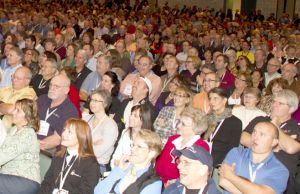 "ASI Orlando has been fantastic," said Jason Emery of Logomark (asi/67866). "The attendance is phenomenal. We brought seven people to the show and could have used another two. There were times when we couldn't even get into our own booth. Distributors are having open conversations about their annual strategic plans versus only looking at individual products."
Michael Leigh, of Calibre International (asi/43442), said: "This has just been an amazing show. We've spent a lot of time with quality distributors. This is not a 'scan and go' crowd. Everyone is interested in finding new products to help them do a great business in 2012."
Our new show VP and GM, Lorenz Hassenstein, got off to a great start. "ASI supplier members are reaping the benefits from this year's Orlando event, and many already are planning to expand their presence at future 2012 ASI Shows, and certainly Orlando next year," he said, adding that strong attendance was being viewed by exhibitors as a positive sign for the year.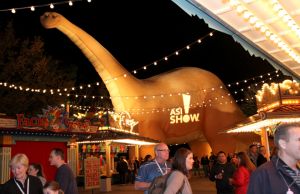 American Solutions for Business (asi/120075), Brown & Bigelow (asi/148500), Geiger (asi/202900) and AIA (asi/109480) were among the Top 40 Distributors that hosted large sales meetings at Orlando.
Visit http://www.asicentral.com/ for full coverage of ASI Show Orlando.
Upcoming 2012 ASI Shows are Dallas (February 1-3), San Diego (April 2-4), New York (May 8-10) and Chicago (July 17-19). To learn more about exhibiting or sponsorship opportunities for 2012, contact Karen DiTomasso, vice president of sales, at kditomasso@asicentral.com.
If you attended the show, please let me know what you thought by posting a comment or e-mailing me here. I'm also on Twitter, LinkedIn and YouTube.