Calling President Romney?
Monday October 15, 2012 | Filed under: ASI Shows, News About ASI, Research
Honestly, I haven't even told my closest friends how I plan to vote because I haven't decided. I plan to watch all of the debates and continue reading everything I can until the morning of the election or I make my final call. Lots can happen between now and election day.
As a rule, I don't take sides – and neither does ASI®. As you may recall, we've brought in a pretty broad slate of keynote speakers to our shows, including everyone from President Bill Clinton and Democratic commentator James Carville to Gen. Colin Powell and Fox News host Bill O'Reilly.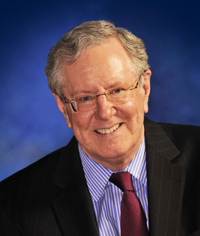 Our balance sheet extends to legislation as well, so if we do come out for any one side, it's usually on the side of efforts to protect family and small businesses and U.S. manufacturing.
Since we always want to know what our members think, we're conducting a series of industry polls on presidential preferences leading up to next month's election. In our first one, taken in September, we found that among ASI members, Mitt Romney held a commanding 18-point lead over President Barack Obama, 57% to 39%. In the latest Gallup Poll of likely voters, Romney leads 49%-47%. Among registered voters, Obama leads 48%-46%.
Like many of our members, expert economist Steve Forbes thinks American voters will "fire" President Obama and elect Romney because he and his running mate put forth positive, sustentative proposals. Forbes – an upcoming ASI Show™ keynoter – offered his take on the race among a number of other topics during a recent interview on ASI Radio.
"The economy resembles a car on the open highway that should be going 70 mph, but instead is puttering along at 20-25 mph and shows signs of going at an even slower pace," Forbes told our ASI Radio hosts and listening audience. "People don't want more of the same. People want change."
Forbes' interview advances a keynote on leadership lessons he's giving January 7 at ASI Orlando. In his radio interview, he gave us a taste of what's to come, sharing his outlook for the economy, as well as his tips for small-business success. If you missed it, click here to listen. (And click here to register for the Florida show and Forbes' free keynote.)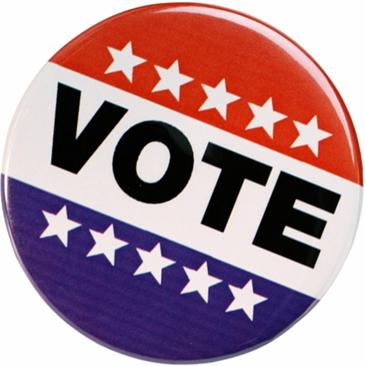 As many of you know, Forbes has some experience with presidential politics – a Republican, he ran twice for president.  In his interview with ASI, Forbes said Romney's first debate performance, in which he emphasized his pro-growth program and planned across-the-board cuts in income tax rates along with his pledge to clean up the tax codes, will give him the needed edge over President Obama.
"Romney understands – and people grasp this more than ever before – that small and medium-sized businesses are fonts of innovation in this economy and also in job creation," Forbes told ASI radio's hosts and listeners.
Forbes' flagship publication, Forbes, is the nation's leading business magazine, with a circulation of more than 900,000. The father of five is also co-author of several books, including "How Capitalism Will Save Us."
With a net worth estimated at $430 million, Forbes' small-business tips are worth considering, starting with urging companies to become an even stronger part of the interactive Web community. Forbes entered the new media arena in 1996 with the launch of Forbes.com, which now averages 18 million unique monthly visitors.
Interestingly, he predicts more companies will become content creators akin to the model presided over by companies like Procter & Gamble during the "soap opera" era of the 1950s, when companies sponsored TV shows in order to better showcase their products.
"Now we're all content creators," said Forbes. "Businesses can no longer just put out the message – they need to interact with customers and potential customers."
In the radio interview, Forbes also said he expects that within the next generation the U.S. will become a font for manufacturing again, thanks in part to the country's "brainpower."
"More and more manufacturing is impacted by high technology in terms of material and robotics," he said. "It depends not just on labor costs, but on brainpower, and we're very good on the brainpower part. Manufacturing's changing and we're leading it."
Be prepared for curveballs and remember your company's purpose, he advised. "If you go forward with that mindset, you will have surprises, but if you remember what your purpose is, you're more likely to get over these storms, which will be constant," Forbes said. "What they say is true: You can eat well or sleep well, but you can't do both."
P.S. ASI is conducting another industry presidential poll now, click here to cast your online ballot. And let me know what you think of Forbes' predictions: Is he on target – or off base?