Move Over, Disney World
Tuesday August 30, 2011 | Filed under: Community, Members, News About ASI
If you enjoy lists, there's one to fit every bill – from Best Films and Best Restaurants all the way to Best Lunchboxes and Best Blogs. But one of the most prestigious for our industry is Counselor's annual Best Places to Work, a compilation of the happiest, hippest workplaces.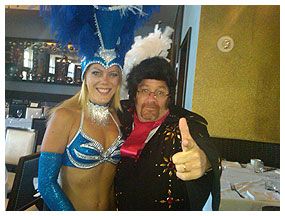 All told, Counselor honored 85 ad specialty companies, with Seaena, a Las Vegas-based supplier that creates laser crystal promotional products, scoring the No. 1 spot.
How hip is Seaena (asi/47782)? When three Counselor editors hit Vegas during their cross-country tour of cool companies, they were greeted by a Seaena sales rep dressed in full showgirl regalia, blue-feather headdress and all, toting an Elvis costume and driving a convertible mini cooper down the Sunset Strip.
There's no doubt Seaena is a hoot-and-holler kind of place,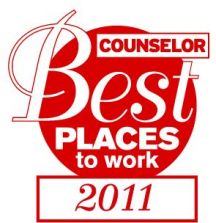 but that fun never stands in the way of profits. The company has grown its revenues by double digits in the past year and attributes the company's teamwork-oriented atmosphere to its recent success.
To see videos, picture galleries and blogs from the 2011 Best Places to Work road trip, click here. 
To see all 85 companies on the list, click here. To read more about those companies, click here. And for a special Best Places to Work Facebook page, where each week a different company on the list is profiled, click here.
Let me know what qualities you think make a good company great by posting a comment or e-mailing me here. I'm also on Twitter, LinkedIn and YouTube.