ASI = Awesome
Thursday March 31, 2011 | Filed under: News About ASI
It's one thing for employees to say they're happy. It's another thing altogether for them to vote anonymously to get their company officially named a great place to work.
Recently, enough of them did just that, helping ASI score an official award from Greater Philadelphia Media, which sponsored a contest to recognize top regional employers, based on nominations by their employees. For the second year in a row, ASI won the "Best Places to Work" award among companies with more than 200 employees.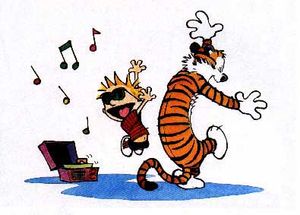 I'd like to congratulate our entire HR team, ably headed by Senior Vice President Carol Albright, who's worked at ASI since 1986.
In addition to the top award, ASI was nominated by its employees in the categories of Best Place for Working Moms, Best Employer Overall and Best Employer on the Job Training.
We're now actively recruiting for numerous positions, so if you know anyone with a stellar resume who wants to work at one of the best places in the state, please email Nicole Saba in HR at nsaba@asicentral.com and check www.asicentral.com for more info on the company. We especially need account executives, a QA engineer and a junior Web developer, among numerous other positions.
ASI offers competitive salaries, an award-winning wellness program and an array of educational programs, including an innovative mentor program and in-house training classes about the advertising specialty industry, the company and its products.
We also have a lot of fun. Every year, employees enjoy a killer field day, ice cream social, Halloween bash and holiday mixer. And we never fail to recognize outstanding professional achievements through quarterly president's awards and an annual employee awards ceremony.
So if you think you or someone you know has the right stuff, please get in touch.
Let me know what you think makes for a great place to work by posting a comment or emailing me here. I'm also on Twitter, LinkedIn and YouTube.