What's Your Question for MJF?
Monday October 11, 2010 | Filed under: ASI Shows, News About ASI
There's still time to email a question to Michael J. Fox, who is being interviewed on ASI Radio Tuesday at 10:30 a.m. Send your question now to radio@asicentral.com and we might read it on the air – or ask you to call in and ask it yourself.
Tune in Tuesday to listen to the interview and Q&A online at www.asicentral.com/radio.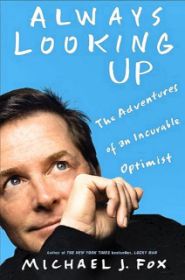 Fox – the actor, New York Times bestselling author, Parkinson's activist and incurable optimist – is speaking to our audience to share his remarkable life lessons. And maybe answer a question or two about the "Back to the Future" blockbusters.
The radio interview will advance his keynote at the ASI show in Orlando January 25.  His speech, "Always Looking Up: The Adventures of an Incurable Optimist," is co-sponsored by Evans Mfg. (asi/52840) and Showdown Displays (asi/87188).
In his wide-ranging keynote, MJF will discuss his work, politics, faith and family while explaining the emotional, psychological, intellectual and spiritual outlook that has served him throughout his struggle with Parkinson's disease.
So send in your question for Mr. Fox now – and if it's used, we might notify you with a time and number to call in on Tuesday to ask it yourself.
Have you ever questioned a star or experienced a brush with fame? Let me know by posting a comment or emailing me here. I'm also on Twitter, LinkedIn and YouTube.