We Woof You a Happy Holiday
Wednesday December 22, 2010 | Filed under: Community, Research, Using Ad Specialties
Dogs that Tweet. Now I really have seen everything. While searching for unique promo pet products we came across a device from Hammacher Schlemmer that lets Hairy Potter share his "thoughts" with Twitter followers. Somehow, a tag figures out what a dog wants to say and shoots off one of 500 pre-loaded Tweets.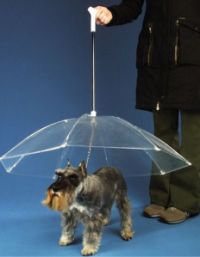 Which begs the question: What do dogs think? I'm guessing "bacon!" and "squirrel!" are high on the list. If pet Tweets are a tad too high-tech for you, we've got nine other gifts on our list that could easily jazz up a pet store opening, dog show or other pet-themed promotional event.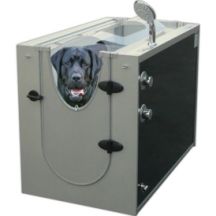 Turns out, the pet industry is relatively recession-proof. People may scrimp when it comes to spending money on themselves, but when it comes to Sir Winklebottom, the sky's the limit. A recent American Express poll reveals 31% of consumers plan to buy their animal a gift this holiday season.
Need some ideas? Check out our list of the top 10 coolest pet gifts of 2010:
Pet Bandana: "Doo" rags. Pet bandanas with Velcro fastener from Marathon Mfg./Prestige Line (asi/68707) come in 17 color choices to match any fur coat.
Leash: On a tight leash. Keep that dog safe and secure with this durable 5-foot leash from Rhode Island Textile Co. (asi/82307).
Bird Feeder: A little bird told me. Keep feathered backyard visitors happy with this tall, clear bird feeder with multiple perches from S & K Manufacturing (asi/84325).
Pad Balm: Give me your paw. Moisturize and protect puppy's paws with this thick, natural pad balm from Solar Advertising (asi/88148).
Pet Umbrella: It's raining cats and dogs. Hammacher Schlemmer (asi/59444) has an inverted bumbershoot umbrella that forms a waterproof cocoon around a small dog.
Gravy Mix: Ride the gravy train. Humans shouldn't be the only ones eating fabulous food this holiday season. Furry friends will appreciate this beef or white gravy mix from Ingredients Corp. of America (asi/62649).
Scoop N' Clip: What's the scoop? This paw-shaped food scooper from the WOV-IN Group (asi/92980) has a 1-cup capacity and doubles as a food-bag sealer.
Waste Bags: Look out behind you! This dog-shaped container from Handy Products Line (asi/78206) feeds 20 poly waste bags out its backside.
Canine Shower Stall: Rubber ducky. The groomer comes to the home with this canine shower stall from Hammacher Schlemmer (asi/59444) that features 16 water-jet nozzles and a showerhead to wash and rinse a pet in an enclosed space.
Canine Twitterer: Dogs can Tweet, too. This tag from Hammacher Schlemmer (asi/59444) lets a canine share its thoughts with followers on Twitter via a motion sensor and microphone in the tag that interprets activity and sends one of 500 pre-loaded Tweets.
To see a "Joe Show" demonstration of many of these products, click here. To read our press release, click here.

Are you buying your pet dog, cat or rock a gift this year? Let me know by posting a comment or emailing me here. I'm also on Twitter, LinkedIn and YouTube.