New Full-Color Catalog Imprinting - Video
Friday February 26, 2010 | Filed under: ASI Shows, Industry Initiatives, News About ASI, Using Ad Specialties
"New" is the word of the week here at ASI Show San Diego. New show.  New city.  And a new full-color imprinting machine, featured for the first time at our catalog booth on the show floor.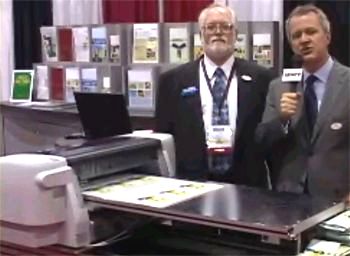 Click here for my interview with ASI's Jack Flohr, catalogs marketing director, as we demonstrate how quick and easy it is to imprint full-color logos. Distributors tell us this popular new feature is already ratcheting up their sales.
Every catalog you order can be imprinted and personalized with your logo and contact information in full-color any time throughout the year.  Catalogs, which are great for either mailing or a leave-behind, are a perfect vehicle for distributors to promote their brand and increase traffic to their website.
According to a recent ASI study of end-buyers, paper catalogs drive 93% of purchasing decisions  -- and 91% of the time recipients take action as a result of something they noticed in a paper catalog, with nearly half (49%) purchasing a product. 
Let me know how catalogs have boosted your sales by posting a comment or emailing me here.  I'm also on Twitter, LinkedIn and YouTube.