Michael J. Fox and Laura Bush Headlining in 2011
Monday August 2, 2010 | Filed under: ASI Shows, News About ASI
Like many of you, I grew up watching Michael J. Fox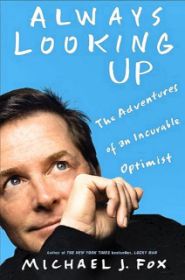 in "Family Ties" and the "Back to the Future" blockbusters. But he's really earned my respect for the incredible work he's done since his diagnosis with Parkinson's disease. Already, the Michael J Fox Foundation for Parkinson's Research has raised an astonishing $196 million.
I've followed his efforts closely because it's an issue dear to my heart. My mother, who died in 2006 at 85, also had Parkinson's. Like Fox, she never let it slow her determination. Optimism in the face of daunting odds is exactly why we chose Fox to inspire the crowd at our Orlando show this January.
If that wasn't enough, former First Lady Laura Bush will speak at the ASI show in Dallas in February. And there's more! ASI's just-announced 2011 lineup includes comedian Wayne Brady (from "Whose Line Is It Anyway?"), NFL Super Bowl "Da Bears" great Mike Ditka – and a private bash at hip hop mogul Jay-Z's Manhattan nightclub.
I've saved the best part for last: Every event is free.
We all took a hard hit the last two years, but with indications finally pointing to a recovery,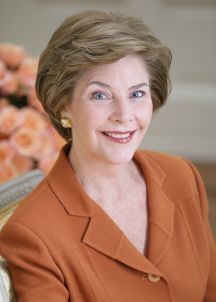 we wanted to deliver an exceptional 2011 lineup to really re-energize everyone who attends our major shows across the U.S. Once again, we're proving that ASI Shows are the destination for important suppliers, superior education, exciting keynotes and star-studded entertainment.
Here are details and registration links:
ASI Orlando: Michael J. Fox keynote, Always Looking Up: The Adventures of an Incurable Optimist, Tuesday, January 25 (co-sponsored by Evans Mfg., asi/52840, and Showdown Displays, asi/87188). Also, a brand-new gala at the Wizarding World of Harry Potter, the newest attraction at Universal Orlando, Monday, January 24. Click here to register.
 ASI Dallas: Former First Lady Laura W. Bush keynote, Life in the White House: Reflections from Mrs. Laura W. Bush,Friday, February 18(Sponsored by Pepco Poms, asi/77280).  Click here to register.
 ASI New York: A private bash at hip hop mogul Jay-Z's nightclub, the

40/40 Club

Wednesday, March 23. And the industry's biggest speed-networking session Thursday, March 24. Click here to register.
 ASI San Diego: Emmy award-winning comedian Wayne Brady performs Thursday, May 19.  Click here to register.
 ASI Chicago: Local celebrity and football coach Mike Ditka keynote, ACE: Attitude, Character and Enthusiasm, Thursday, July 21 (sponsored by BamBams, asi/38228). Click here to register.
 For more information, click here to read our press release.
Visit www.asishow.com for complete details and to make your hotel reservations. Discounted hotel rates are available through the official ASI show housing bureau, Travel Planners.
Let me know which events you're planning to attend by posting a comment or emailing me here. I'm also on Twitter, LinkedIn and YouTube.