Counselor's Power 50 Power On
Tuesday November 9, 2010 | Filed under: Members, News About ASI
The past couple of years forced change upon everyone.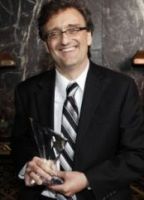 But the true leaders of the pack muscled their companies ever forward. This week, ASI recognized 2010's hardest-charging leaders by naming them to the Counselor Power 50 list.
My congratulations to everyone on the list, and especially to No. 1 Kevin Lyons-Tarr (at right), president and CEO of 4Imprint (asi/197045), who catapulted all the way from No. 11 in a single year. And to our seven newcomers, welcome to the Power 50.
Kevin was chosen No. 1 by proving himself a master in the emerging world of ad specialty e-commerce. His peers testified to his considerable influence over the industry, and all evidence points to even greater things to come.
The top-ranked executives include:
1.         Kevin Lyons-Tarr, 4Imprint (asi/197045)
2.         Marty Lott, SanMar (asi/84863)
3.         Greg Muzzillo and Vera Muzzillo, Proforma (asi/300094)
4.         Nicolas Paillot and Quenten Wentworth, BIC Group & Norwood
5.         Marc Simon, HALO Branded Solutions (asi/356000)
6.         Thomas Myers and Hank Harrell, Broder Bros. (asi/42090)
7.         Eric Bensussen and Jay Deutsch, BDA (asi/137616)
8.         Philippe Varnier and David Nicholson, Polyconcept
9.         Gene Geiger and Jo-an Lantz, Geiger (asi/202900)
10.       Jack Ma, Alibaba Group
For the complete Counselor Power 50 ranking, click here.  To read our press release about the Power 50 list, click here.
How did they do it? No doubt, with considerable vision and foresight – and through aggressive recruitment of top talent inside and outside the industry plus a passionate embrace of all forms of traditional and emerging media.
You can learn even more about the Power 50 in the upcoming December issue of Counselor and online at www.counselormag.com.
As always, I expect some of the names will spark debate. Bring it on! Half the fun comes from the deliberations that begin the minute the list is released.
The 50 high-ranking leaders were recognized Monday night at the fourth annual ASI Power Summit in Aventura, Florida. To see photos from the summit and all the events, click here.
The Power Summit is coming to a close. It's been a whirlwind of ideas and discussion. To see for yourself, visit the website and check out the videos, interviews and highlights – and register now for early bird discounts on the 2011 summit in Dana Point, California. Just click here to reserve your spot at next year's exclusive gathering.
And please let me know what you think of this year's Power 50 by posting a comment or emailing me here. I'm also on Twitter, LinkedIn and YouTube.