Sneak-Peek Video of ESP Web and ESP Orders
Wednesday December 30, 2009 | Filed under: Industry Initiatives, Member Benefits, News About ASI
For my final blog post of 2009, I'd like to offer my best wishes for a very happy New Year - and share with you a cool video we just posted (final edits to come) with a sneak-peek of the new ESP Web and ESP Orders - click here to watch.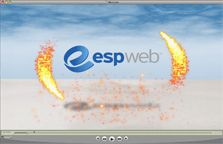 In the fall, many of you replied to my email requesting feedback on ESP Online and we took literally hundreds of your comments and incorporated them into the new version of ESP and our all-new ESP Orders product.
This revolutionary new ESP Web is available across standard Internet browsers -- including Explorer, Firefox and Apple's Safari -- for instant access anytime and anywhere to products, supplier data, orders and customer information.
The intelligent search engine allows users to find just the right product for clients, and it uses the same technology on sites like Barnes & Noble and Wal-Mart. 
ESP Orders is a total order management system available with ESP Web that allows distributors to create sales orders, purchase orders and invoices without rekeying any information.
The video covers the highlights, but if you or a colleague want to find out more, and you're at ASI Orlando, Sunday, January 3, through Tuesday, January 5, attend one of the quick free demos of ESP Web and ESP Orders in the training room at the ASI booth (you can't miss it!) and in "Power Session" rooms.
Please let me know any questions you have (or any reactions) by posting a comment or emailing me here.  I'm also on Twitter, LinkedIn and YouTube.