Revolution! New ESP Web and ESP Orders Boost Sales and Productivity
Monday November 30, 2009 | Filed under: Industry Initiatives, Member Benefits, News About ASI
Imagine Google, Word and QuickBooks combined into one simple-to-use program focused on promotional products.  It's here - welcome to the revolution!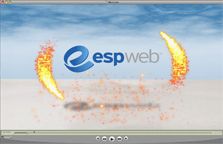 ESP is improving the way distributors do business with two all-new products - ESP Web and ESP Orders - designed to dramatically increase sales and improve productivity.  ESP Web is the update for ASI's flagship business tool ESP Online, the industry's leading sourcing and marketing program, with 2.5 million product searches conducted in a typical month. 
ESP Web allows instant access anytime and anywhere to products, supplier data, orders and customer information.  And our new order management system - ESP Orders - will allow distributors to communicate electronically with suppliers by creating online sales orders, purchase orders and invoices. 
This far-reaching business system runs on standard Web browsers - including Microsoft's Internet Explorer, Mozilla's Firefox and Apple's Safari - and revolutionary features include:
Highly intelligent search engine that helps distributors quickly identify the right product and price and makes suggestions for similar products.  Known as "guided navigation," it is similar to searching on major retail sites, like Barnes & Noble and Home Depot.
New end-buyer presentation tool that allows for total customization - including innovative design elements.
Streamlined, easy-to-use modern interface, where information and functions are presented on a single screen and users can open up new tabs right in their browser. 
Completely integrated order management module, called ESP Orders. 
ESP Orders, being released with ESP Web, is a complete order management program based on the best practices of industry-leading distributors.  ESP Orders allows distributors to: 
Create comprehensive sales orders and purchase orders.  Transmit product, supplier and end-buyer information directly from ESP Web to ESP Orders - gaining valuable selling time.
Send error-free supplier purchase orders, saving money on bad orders and re-dos.
Invoice customers automatically to improve cash-flow and overall organization.
Export all ESP Orders information to QuickBooks and ASI ProfitMaker to help make bookkeeping easier and more accurate.
In the works for nearly a year, demonstrations of both products will be available at all ASI Shows, including Orlando, Dallas and San Diego. 

Suppliers will especially love the new ESP Web, since distributors are able to find products and place orders faster no matter where they are.  Order errors are greatly reduced, as suppliers and distributors take advantage of the industry-standard screens found in ESP Orders.

There are no additional costs to current ESP Online users who switch to ESP Web, and special pricing is available for ESP Orders.  ESP Web will begin rolling out automatically to all ESP users during first quarter of 2010. 

To see an overview of ESP Web, visit espweb.asicentral.com.   Users of ESP for Macs (previously announced) can visit espmac.asicentral.com.  To read the press release, click here.

And I'd love to hear what you think of these revolutionary new services so post a comment or email me here.  I'm also on Twitter, LinkedIn and YouTube.