Jay Ostrow Named Executive Director, Distributor Services
Wednesday September 9, 2009 | Filed under: Community, Members, News About ASI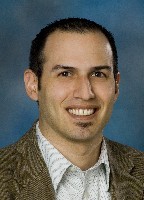 Today we're pleased to announce that Jay Ostrow has been named executive director of distributor services.
Jay will continue to be responsible for managing the distributor business for ASI Canada and will now also be responsible for new business development in ASI's major account division.
He has over 10 years of marketing and sales experience and joined ASI five years ago as an account manager.  He'll report to Heather DiPrato, vice president of distributor services, whom many of you know. 
He's really done an impressive job expanding our relationships in the Canadian market and I look forward to having him join the major account division. 
Learn more about Jay in the press release:  click here.
Also serving clients in Canada are Fred and Leslie Oesen, vice presidents of ASI Canada, who are based in Toronto.
Please join me in congratulating Jay and post a comment now.