A Supplier's Way to Help Distributors - Offer EQP
Thursday May 28, 2009 | Filed under: Community, Guest Blog, Industry Initiatives
Usually I wouldn't post even slightly commercial guest blogs from ASI members, but I received the following email from a prominent industry supplier and wanted to pass it along.
From Tom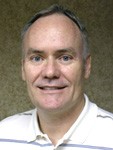 O'Boyle, president of Journalbooks/Timeplanner Calendars:
Between pharma and banking and cut backs from most other companies, we figure distributors could really use some relief.  
As a supplier, we wanted to help, so we decided to do something we have never done before:  offer EQP on everything, with no restrictions or fine print, through August 31. 
EQP refers to 'End Quantity Pricing' - and it is the lowest price a supplier can possibly offer a distributor for an item.  It is typically the lowest price offered for high-quantity orders. 
If our customers have already earned EQP on anther order, then we will provide EQP less 5%.
We are trying to give distributors and their sales people ammo to close sales, even if we sacrifice a bit of our own margin.  We have urged other suppliers, and even our competitors, to follow our lead.
Temporary pain for us may help a few distributors do better.