Learning From Startups, Wearables Trends and Rising Prices
Wednesday October 8, 2008 | Filed under: Education, Members, News About ASI, Using Ad Specialties
ASI was the winner of four national awards for editorial and design from FOLIO: magazine recently, recognizing coverage in our magazines of wearables trends, rising prices, and challenges running successful startups - among other topics important to your business right now.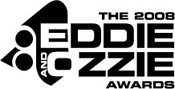 The awards were for two Counselor articles, one entitled "Anatomy of a Startup," by Andy Cohen, Joe Haley and Melinda Ligos, that won a Bronze Award for 'Best Feature Writing' and chronicled the ups-and-downs of three new distributorships during their first few months in business.  The other article, "Sticker Shock," by Michele Bell, won a Gold Award for 'Best Feature Writing' and included six reasons why prices of advertising specialties are rising and offered a plan to help distributors sell clients on a price increase.   
In addition, the June issue of Wearables (Nicole Rollender, editor), received a Gold Award for 'Best B-to-B Full Issue' and was selected for covering the latest apparel trends, including underwear and five different categories of novelty T-shirts.  And, the article "Damage Control," by Michele Bell in Supplier Global Resource, won a Silver Award for 'Best Feature Writing' and was chosen for providing information about handling potentially toxic products and what the ethical responsibilities for testing are.
I urge you to read each of the magazine issues - because they are packed with information that is likely affecting how you're selling products to customers right now or running your business at the moment.  To read the winning articles, click here.
In the FOLIO: competition, more than 100 judges reviewed 2,800 entries and magazines from ASI were recognized among several legacy publications throughout North America, including Fast Company, National Geographic, Newsweek and TIME. 
Tell me what you think - post a comment now on the blog or email me at tim.andrews@asicentral.com.  You can also watch my videos of new products, at youtube.com/timasitv.
Bookmark this on Delicious