Changes to '09 Shows All About You - Make Dollars Count
Wednesday November 19, 2008 | Filed under: ASI Shows, News About ASI
During the past few months, we've been reviewing our operations at ASI Show to determine what we need to do for you and for the industry in the face of an uncertain 2009.  Now, more than ever, it will be important to make every marketing dollar we spend, and that we ask you to spend, count.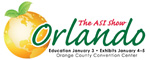 Instead of accepting that 2009 will be a down year and there's nothing we can do about it, we've decided to invest more to make sure we attract distributors -- ones you want -- to each of the five ASI Shows and that they're fully engaged with you during the entire show, 24x7.
Beginning with Orlando, the first show of the year and the largest on the East Coast, here's what we've done:
Growing attendance.  ASI Orlando and ASI Dallas pre-registration are both up about 10% from this time last year and continue to build.  While lots can happen in two months, we're confident our marketing is providing compelling reasons to attend.  We've scheduled Tony Robbins as our keynote in Orlando, simplified rules around some of our distributor incentive programs, added valued-priced hotels and announced an Orlando fashion show to hold attendees until the end of the first exhibition day.
Attracting the right distributors.  Rather than just quantity, we're using our internal information on distributor quality -- creditworthiness from ASI CreditConnect and salesperson affiliations -- to make sure we're focusing on the right people and that they're choosing ASI Orlando and ASI Dallas over early 2009 alternatives.  We've added staff at ASI to work with national distributor networks, as well as smaller, faster-growing distributors, to host national and regional sales meetings at ASI Shows.  We've already confirmed 40 meetings for 2009 shows - 14 in Orlando alone, and in Dallas one distributor is bringing more than 300 salespeople.
Delivering exclusive distributors.  Our research shows that, based on our incentive and marketing programs, we expect that more than 90% of ASI Show attendees in 2009 won't participate in any other industry event (including PPAI Expo) and more salespeople from Top 40 companies will attend our shows than any other collection.
New information on the distributors you meet.  In addition to the typical contact information on distributors you scan in your booth, we're adding additional information, including the ASI CreditConnect risk level (to help you assess creditworthiness), job function and title, and how long the attendee's firm has been an ASI member.
 More ways for you to interact with distributors.  We're putting in place "24x7 Networking" -- coming up with ways you can get to know distributors and introduce them to your products and unique capabilities during the shows, and also outside normal show hours.  You'll hear more about this as each show draws near, but here's an example:  Suppliers who exhibit at all five ASI Shows will now receive complimentary tickets to the gala event at every show, giving you several more hours to socialize and get to know your customers and prospects -- at no cost to you.
 Easier to do business with ASI Show.  For 2009, we've simplified doing business with us and created comprehensive marketing material with key facts about every show to help you make exhibition decisions.  All exhibitor manuals, show and education registration, and hotel websites are open months earlier than ever before, and we're eliminating half the show-related deadlines so you can keep things straight (and so can we!).  We're also holding 2009 pricing for 2010 through mid-February 2009, giving you more opportunities to make plans for 2010 without financial penalty.
Relevant education for suppliers and distributors.  We've overhauled education, creating a special all-day session to prepare new distributors to more effectively work with you and adding an invitation-only education track for people who do at least $1 million a year in sales.  Exclusively for suppliers, we've added "Supplier Clinics" designed to provide specific, actionable examples of how to manage your business in a challenging and changing environment.  The sessions are free, and they're scheduled during times you aren't setting up or staffing your booth.
 Marketing opportunities that use technology.  We're replacing the Show Daily paper with a HUGE video display outside the exhibit hall of every show.  This new initiative will give you a low-cost way to advertise your products and show specials via video, driving traffic and education in an innovative, eye-catching way.  (Your Show account executive can provide details.)  ASI Radio, our 30-minute weekly web-based industry show, will be broadcast at every ASI Show in 2009, providing an opportunity to reach distributors who are listening to the show with your marketing message through sponsorships and, if your news is truly worthy, editorial coverage.
New registration area.  Instead of the familiar red and black ASI Show you've come to expect, we've adopted new individual branding for each of the five shows, and upgraded the technology used in the registration area.  As a supplier, you will be able to receive your credentials more quickly, be able to make last-minute changes yourself at kiosks, and get onto the floor quickly on setup day.  For distributors, the new registration area is not only brighter and more accessible, we've designed it to be faster with shorter lines so people can get to the show faster.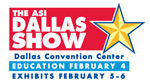 We're committed to creating a selling environment that works for you and that provides a clear, superior return on your trade show investment.  I'm proud of the changes we're planning, the early response from distributors and suppliers, and the excitement that's building among major distributors to co-locate their sales gatherings with ASI in 2009 and beyond.
Please let me know anything else we can do to make your show experience better.  My personal email address is tim.andrews@asicentral.com.  For general information about ASI Shows, or to register, visit asishow.com or call 1-877-274-7469 (ASI-SHOW). 
I look forward to seeing you at a show in 2009.
Bookmark this on Delicious