ASI Radio on the Air – Listen for Hot Topics Weekly
Thursday July 17, 2008 | Filed under: Education, Industry Initiatives, Members, News About ASI
Our editorial team hosted our first broadcast of ASI Radio this week on the Internet and the show provided a great way to discuss industry news provided by our seven award-winning magazines.

The show is a great interactive platform for ASI members and industry professionals to connect with each other and our editors in real-time.
This week's hot topics included the new controversial PhRMA Code that affects promotional products given away by pharmaceutical companies, Joe Haley's appropriate dress combos for sales professionals and a new trend in apparel for summer concerts from Kathy Huston.
You can listen to the recording of the show and watch video from the studio camera that covered the group live in our studio simultaneously, at www.asicentral.com/radio.
Also, here are some photos of the team of hosts.  In addition to the editors of our seven magazines, the group included Steve Hawk, who decided that he would step out of his role as web designer to take charge of the sound board.  Steve has worked at ASI since 1999 and he did a great job.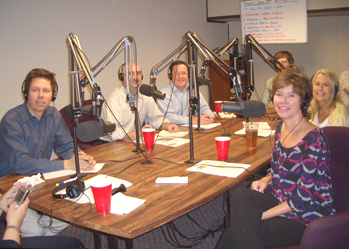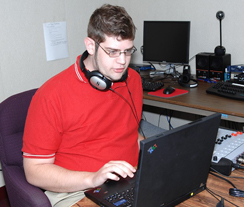 Special thanks to our radio show sponsors:  All-In-One, MediaTree and Custom HBC.  Tune in next Tuesday at 10:30 am EST for the next show.
Tell me what you think anytime - post now on the blog or email me at tim.andrews@asicentral.com.  For new products from our trade shows, watch my videos on YouTube, at www.youtube.com/timasitv.