Save Big with Shopping Program for Office Supplies
Monday July 2, 2007 | Filed under: Members, News About ASI
ASI members have been telling me that one of the largest expenses they have is for office supplies.
So today I'm excited to announce a personalized savings program, providing average savings of 30% off commercial list prices on more than 10,000 office supplies from OfficeMax - including business furniture and equipment.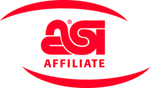 I'm particularly proud because ASI members who sign up for the program will work directly with an OfficeMax representative to receive personal pricing for a list of up to 50 of their most frequently purchased items, allowing them to save even more off the average retail discount. ASI members can use the substantial savings to invest in more advertising, marketing and staff resources to grow sales and will have more time for selling by being able to shop anytime from almost anywhere.
Members who enroll can shop around-the-clock using the program's commercial Website - www.officemaxcommercial.com - and can place orders online or by fax, by phone, through the commercial catalog, or at any of the 900 OfficeMax superstores in North America. In addition, within a few months, a group of over 100 products will be identified that are ordered most frequently by all participating ASI members and then a deeper discount will be applied to those. That's in addition to a lowest-price guarantee - a lower price will be honored on products in the program's commercial Website or commercial catalog if shoppers find them cheaper elsewhere.

This new program is exclusive to ASI and is the only one for office supplies in the advertising specialty industry, and our member benefits team has worked hard to make it available. There are now more than ten valuable member savings programs from ASI - including discounts on UPS® shipping, group health insurance options from MMIC, credit card processing with Access Group, and digital artwork services with Affinity Express. To sign up for the new shopping program for office supplies from ASI, go towww.asicentral.com/officemax, call OfficeMax at 1-877-633-2629 and select option four, or visit the OfficeMax booth (#1846) at The ASI Show! in Chicago, July 10-12.
ASI members will also receive a letter from OfficeMax this month with more information.
Tell me what you think about this program or anything else on your mind – post on the blog or email me anytime at tim.andrews@asicentral.com
TA