I RAN WITH THE WOLVES
Monday March 26, 2007 | Filed under: Members, News About ASI
I spent this weekend in Minneapolis visiting with ASI distributors and suppliers at three educational, fun, engaging events. (I was joined by ASI vice presidents Susanne Curry, head of ASI marketing, and Heather DiPrato, who manages distributor services in Minnesota and the surrounding states.)
On Sunday afternoon, I attended a Timberwolves basketball game at the invitation of the Taylor Corporation – which has several ASI supplier companies and whose owner, billionaire Glen Taylor, happens to own the team. Taylor hosted several local distributors, and we had a great time watching the Timberwolves beat Portland in a close one, 94-93. (The team has been having a tough couple of seasons, so a win was nice to cheer along!)
At the end of the game, each guest in our skybox was presented with a gift bag of eight Timberwolves ad specialties – including a heavy duty travel mug, an embroidered (and slightly scary) black hat and a luggage tag.
My favorite item was a high-quality pen imprinted with "I RAN WITH THE WOLVES" – which I think is catchy and fun.
While we're in the business of sourcing, imprinting and selling promotional ideas and items, I think we spend too little time helping clients with the words, slogans and logos that appear – "not our job – not our responsibility." And, if that pen had just said "Timberwolves" by itself, I wouldn't have shown it to 10 friends when I came back to New Jersey – the phrase made the product memorable and fun.
Here's the pen and also the other items: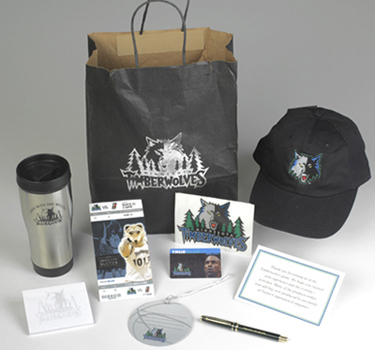 Monday we met with 30 industry colleagues for a breakfast program at Chambers – an innovative, creative and artsy hotel and event space in the middle of a revitalized and restored downtown area. I think Susanne's selection of the hotel, with its energetic and vibrant atmosphere, reflected the nature of our industry very well.
During our couple of hours together, we had many lively discussions about the state of our industry, including the increasing role of China – now producing higher-quality products versus just two years ago – as well as the increasing role of technology in selling.
Linda Hiniker, national account manager for The Occasions Group, was the host of the Timberwolves event - but really was the mastermind around the whole idea of my visit to the Twin Cities.
Here are pictures she provided of me with her at the game, with the mascot and with the group from Taylor: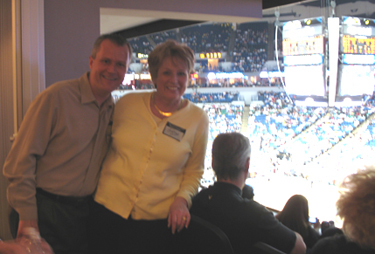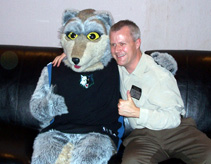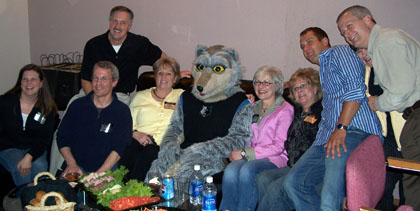 Here are pictures from the event at Chambers, from Susanne: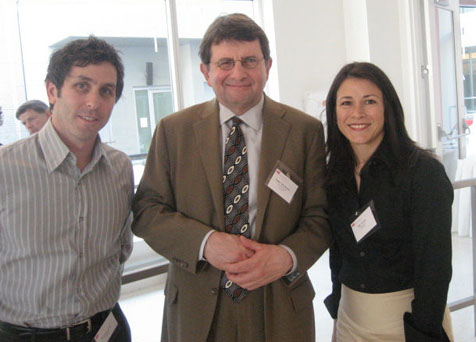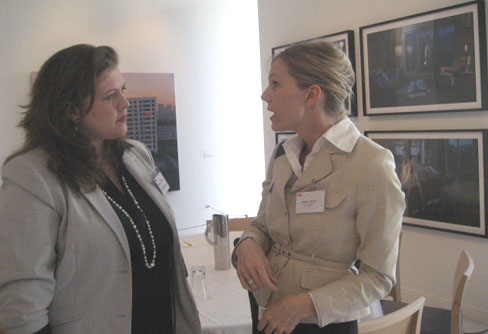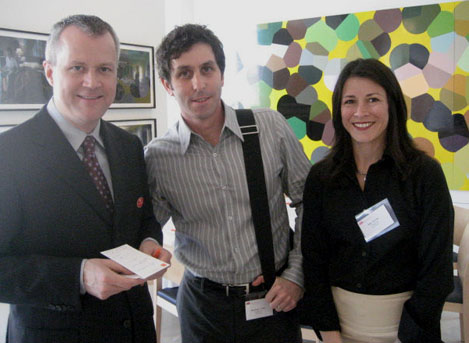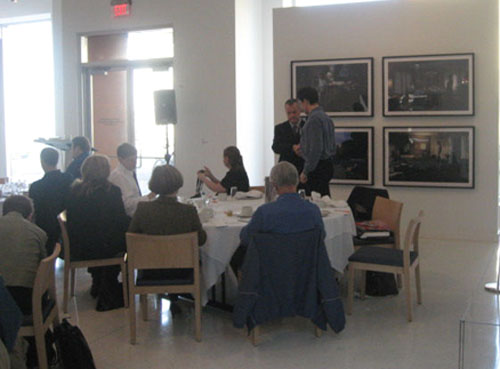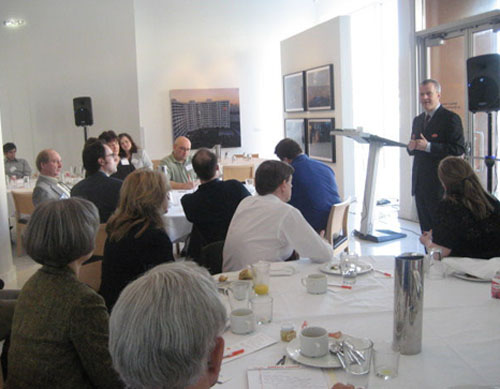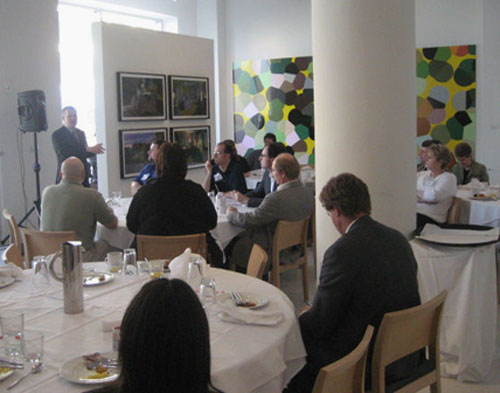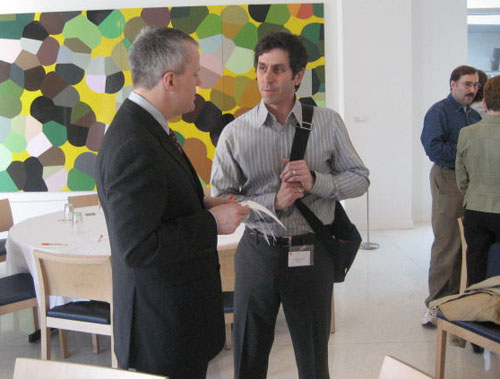 My thanks to everyone in Minneapolis for an enjoyable visit and enlightening networking opportunities.
Have you seen a hot new product lately a slogan that grabbed you? Tell me what you think and post on the blog or email me at tim.andrews@asicentral.com.
-TA