July 9, 2018 / Volume 130
TOP STORY:
The Promo Power of Pinterest and Instagram
NEWS:
'Impeach 45' Shirts on Walmart Site Stir Controversy
TREND:
Taco Bell Offers Branded Wedding Merch
ADVERTISEMENT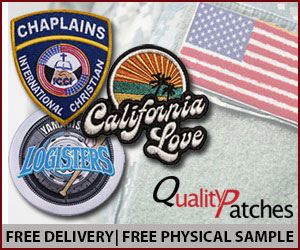 SPONSORED:
Back-to-School Buying Guide: Apparel 101
NEWS:
Café Press Takes Heat Over Journalist Lynching Tee
CASE STUDY:
Promo Products Part of Developer's Pitch
NEWS BRIEFS:
Transfer Express Opens Arizona Facility


Join The Conversation
Catch up with Wearables staffers on social media to see our behind-the-scenes antics, get the latest news and trends, and be wowed by some impressive decorated apparel. Follow us, and let us know what's on your mind.

INSTAGRAM
@wearablesmag Cute patriotic puppies from @therobinsnestembroidery. #embroidery #regram
PINTEREST
The Sport-Tek Spectator Scarf (STA02) available from Transfer Express lets you wrap yourself in spirit as you cheer on your team. The comfy, oversize scarf is made of 100% acrylic and comes in 15 PMS color combinations.