June 11, 2018 / Volume 126
TREND:
A Colorful Comeback: Tie-Dye Apparel and Rave Scenes
NEWS:
August Sportswear Partners With Russell Athletic
SPONSORED:
Your First Look: Print & Pattern Trends You Need to Sell
ADVERTISEMENT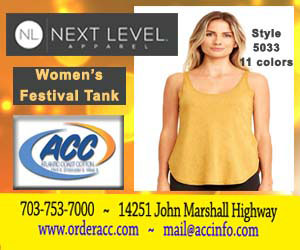 SPONSORED:
Sell the Right Apparel Features to Win Over Millennials
SPONSORED:
Insider Tips: Sell More to the Lucrative Workwear Market
BRANDING:
Apple Gives Out Jean Jackets, Emoji Pins at Conference
NEWS BRIEFS:
Kornit Hires New CEO


Join The Conversation
Catch up with Wearables staffers on social media to see our behind-the-scenes antics, get the latest news and trends, and be wowed by some impressive decorated apparel. Follow us, and let us know what's on your mind.

INSTAGRAM
@wearablesmag These squeegees recycled from skateboards by @iris_skateboards are so cool! What do you think? #regram from @screenprinters. #screenprinting
PINTEREST
Top off your sports and spectator offerings in style and comfort with the STC35 Sport-Tek PosiCharge Competitor Cotton Touch Slouch Beanie, available from Transfer Express.