May 14, 2018 / Volume 122
TOP STORY:
Emblems Elevate Food Festival Gear
STRATEGY:
Improve Cyber Security
SPONSORED:
Don't Stop at Apparel
ADVERTISEMENT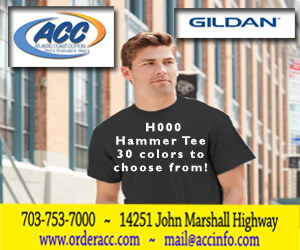 NICHE:
Fortnite Launches Branded Merch Store
NEWS:
TSC Apparel Acquires Thinc Actionwear
CASE STUDY:
T-Shirt A Reward in UFC Anti-Doping Campaign
NEWS BRIEFS:
International Coatings Redesigns Website


Join The Conversation
Catch up with Wearables staffers on social media to see our behind-the-scenes antics, get the latest news and trends, and be wowed by some impressive decorated apparel. Follow us, and let us know what's on your mind.

INSTAGRAM
@wearablesmag Who doesn't love font humor? #regram from @gorillamktg
PINTEREST
This viscose hemp/organic cotton V-neck from Royal Apparel is sustainable and environmentally friendly. It's silky soft and has a great drape.