TOP STORY:
Vote on Your Favorite T-shirt Now
HOW TO:
An Easy Cure for Ailing Color Separations
TECH:
Researchers Create Biodegradable Wearable Sensors
ADVERTISEMENT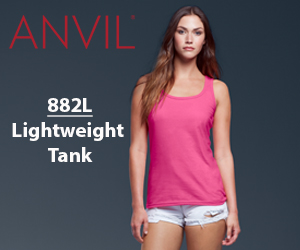 NEWS:
Delta Apparel Announces Quarterly Sales
Q&A:
Why Work-Life Balance Is Key for This Supplier
PEOPLE ON THE MOVE:
Pima Apparel Adds Sales Rep
NEWS BRIEFS:
Stahls' Offers Free Ebook


Join The Conversation
Catch up with Wearables staffers on social media to see our behind-the-scenes antics, get the latest news and trends, and be wowed by some impressive decorated apparel. Follow us, and let us know what's on your mind.

INSTAGRAM
@wearablesmag The Embroidery Coach team helped Donna Zahn rename her business and create a brand-new logo! (That's Orcas Island, by the way.) #embroidery
PINTEREST
Artist Jill Spiro uses flowers, bark, plants and other organic materials to dye the unique children's garments she sells through her company, little b natural organics.