VIDEO:
3 Secrets of Sales Success
NEWS:
Gildan Reports Strong Q1 Sales
Q&A:
Why Retail's Loss Is Decorator's Gain
ADVERTISEMENT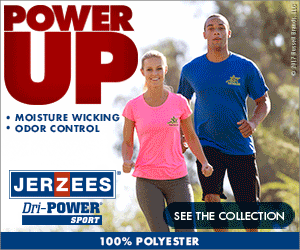 QUIZ:
Are You a Social Media Savant?
HOW TO:
Understanding the Embroidery Machine Picker
PEOPLE ON THE MOVE:
Next Level Welcomes Regional Sales Manager
NEWS BRIEFS:
World Emblem Launches Stickers International


Join The Conversation
Catch up with Wearables staffers on social media to see our behind-the-scenes antics, get the latest news and trends, and be wowed by some impressive decorated apparel. Follow us, and let us know what's on your mind.

INSTAGRAM
@wearablesmag @stitchfork really knows how to B sharp with her #embroidery. Am I right? #regram
PINTEREST
Artist Jill Spiro uses organic material and eco-printing processes to create unique and fun children's apparel.