October 10, 2016

/ Volume 41
TOP STORY:

Top Story: American Apparel Confirms New CEO
HOW TO:
Embroider Golf Club Covers
NEWS:
Towel Specialties Launches New Division
ADVERTISEMENT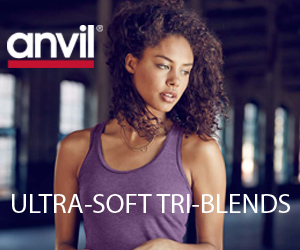 TECH:

Snapchat Changes Name, Reveals Smart Glasses
MARKETING:
Lands' End Launches Pink Thread Project
PEOPLE ON THE MOVE:
Ennis Realigns Management Team
NEWS BRIEFS:
Transfer Express Offers Webinar


Join The Conversation
Catch up with Wearables staffers on social media to see our behind-the-scenes antics, get the latest news and trends, and be wowed by some impressive decorated apparel. Follow us, and let us know what's on your mind.

INSTAGRAM
@wearablesmag Take advantage of your most important resource, and talk to your employees. They can help you identify and fix your shop's pain points. The rest of the
#30DaysOfStreamlining shop challenge at ASICentral.com/news.
PINTEREST
Intramural Sports Pack
features mix-and-match art
for more than a dozen sports.
It features 100 interactive vector design templates and 84 vector clip art elements, plus 20 interactive name and number templates in single and two-color versions. Suitable for screen printing, heat transfer, rhinestones, sublimation and more. From ClipArtBoom, clipartboom.com.