August 8, 2016

/ Volume 32
WEARABLES PLAYBOOK:
Improve Your Leadership Skills
TREND:
Personalize With Custom Pins
HOW TO:
Score Sales in Sustainable Building
ADVERTISEMENT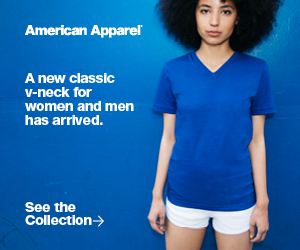 CASE STUDY:
Harry Potter Fans Load Up on Giveaways
TECH:

Target Sells Wearable Monitor for Babies
PEOPLE ON THE MOVE:
Chocolate Inn Adds Sales Manager
NEWS BRIEFS:
Trimark Adds 33 Styles


Join The Conversation
Catch up with Wearables staffers on social media to see our behind-the-scenes antics, get the latest news and trends, and be wowed by some impressive decorated apparel. Follow us, and let us know what's on your mind.

INSTAGRAM
@wearablesmag Fun design to brighten up a rainy day from @madeirausa. #embroidery
PINTEREST
Stitch this repeating ship and waves design to create chic nautical home decor with your embroidery machine. From Urban Threads.