June 13, 2016

/ Volume 24
EXPERT SECRETS:
5 Ways to Create Wealth in Your Business
SHOW REPORT:
Exploring Fashion in the Tech Age
NEWS:
Roland DGA Unveils Fluorescent Ink
ADVERTISEMENT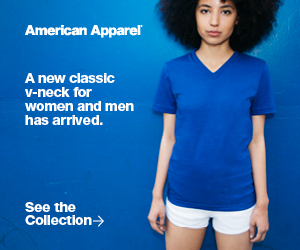 TECH:
Nex Band is Hackable, Digital Charm Bracelet
STUDY:

Social Media App Use Decreasing
PEOPLE ON THE MOVE:
IMAGEN Brands Adds Employee
NEWS BRIEFS:
Vastex Offers New Products


Join The Conversation
Catch up with Wearables staffers on social media to see our behind-the-scenes antics, get the latest news and trends, and be wowed by some impressive decorated apparel. Follow us, and let us know what's on your mind.

INSTAGRAM
@wearablesmag Close-up of a 3-D printed "fractal weave" dress by Threeasfour. #3Dprinting #embroidery
PINTEREST
Sleeve detail with bee embroidery - Chanel Spring 2016 Couture. From Vogue.