FASHION FACEOFF:
See the Finished Looks, Vote for Your Favorite
Q&A:
Vitronic Talks Tote Bags
POLL:
Where Do You Get Your Industry Education?
ADVERTISEMENT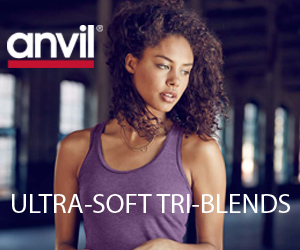 TECH:
Stylish Light-Up Apparel Promotes Bike Safety
CASE STUDY:

Red Cross Recruits Donors With Free Tees
PEOPLE ON THE MOVE:
Charles River Adds Exec
NEWS BRIEFS:
Transfer Express Offers Webinar


Join The Conversation
Catch up with Wearables staffers on social media to see our behind-the-scenes antics, get the latest news and trends, and be wowed by some impressive decorated apparel. Follow us, and let us know what's on your mind.

INSTAGRAM
@wearablesmag Very cool collection from Claudia Geissler. Especially love the reflective jacket in the middle. #fashionshow at @moorecollegeart
PINTEREST
For the patriotic, Transfer Express offers its flag pack. These sleeve-size transfers come in two processes: Stretch Litho for 100% poly performance wear and Goof Proof, which adheres to cotton, polyester and blends.