SPONSORED BY


VIDEO

Emotions and Selling
In this sales strategy video, Kathy Huston, editor of Wearables' sister publication Advantages, discusses how emotions impact buying decisions.
Click here to watch the video.




What did you think of this video? Send your feedback to cmittica@asicentral.com.
Trend Alert: Varsity Jackets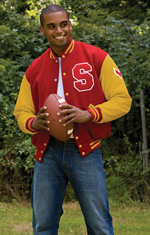 Relive high school glory days with this varsity jacket (5000) from Game Sportswear (asi/55752). It features a 24 oz. Melton wool body, a quilt lining and set-in genuine leather sleeves. Embroidery, chenille and tackle twill are all available as decorating options.

Equal parts nostalgia and eternal cool, varsity jackets are trending thanks to a renewed obsession by both the fashion and pop culture scene. No less a male fashion authority than GQ hailed the letterman jacket as one of its leading fall trends, saying: "The romance of the letter jacket and being the team captain or the guy who lettered and had a sport — that's a cool factor now." Leading designers like Givenchy, Junya Watanabe and rag & bone have all redesigned the jacket with modern twists. Meanwhile, top celebrities are rocking the look. "In the past year and a half, Justin Bieber's video, they're all wearing varsity jackets," says Steve Iasillo, sales manager for Game Sportswear (asi/55752). "P Diddy had a video and they're all wearing varsity jackets, too."



ADVERTISEMENT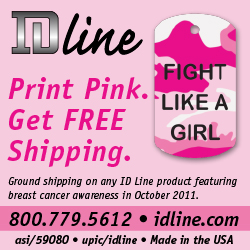 To no one's surprise, high school athletics continues to be the most popular market for varsity jackets – a high-end item that's a source of pride to teenage athletes all over. Iasillo notes that Game Sportswear does its strongest sales in the Midwest – "areas where football and sports are still the dominant local source of entertainment," he adds. "When I lived in Ohio, for example, on Friday nights we used to go to the high school games under the lights."

But that's not the only market for this classic item. Corporations will use letterman jackets as a high-end gift, and the entertainment industry is a fan of them, too. "We've done a bunch for Broadway shows, strictly the higher-end, a lot more decoration," Iasillo says. The decoration, of course, is what sets the varsity jacket apart; it's meant to be personalized with school logos, athlete names, earned varsity letters and more. Game Sportswear offers embroidery, chenille and tackle twill decoration options – all in-house – and quick lead times due to its Made-in-the-USA manufacturing. Combine that with the varsity jacket's ubiquitous presence in pop culture, and you have a sure apparel score.
How To Sell It: Fleece



Featuring two-color twill laser appliqué and traditional embroidery, this color wash full-zip hoodie (3279) is among the more fashion-inspired fleeces on offer in the promotional apparel market. Available from Vantage Apparel (asi/93390).

The popularity of fleece has soared in recent years, and distributors can capitalize on selling it to a variety of markets. "There has been a huge upsurge in popularity," says Glenn Oyoung, COO of Irwindale, CA-based Tri-Mountain (asi/92125). "We attribute that to the evolution of fleece from predominantly conservative styles designed for comfort to today's selection of fleece, which is more stylish, made with more functional fabrics and designed for diverse applications."

Gina Barreca, marketing director at Avenel, NJ-based Vantage Apparel (asi/93390), says fleece's success lies in its broad appeal. "Fleece looks can be athletic, basic or trendy," Barreca says. "For the younger market, fleece has even replaced jackets as their go-to outerwear choice. Fleece is also a great canvas for a variety of embellishment techniques."

Demand for fleece is strongest in the cooler Northeast, Midwest and Northwest regions of the country. "That being said, every region goes through seasons, and fleece is always needed at some point throughout the year everywhere you look," Oyoung notes.

Fleece is particularly popular for corporate giveaways, online programs and schools, Barreca says. "We're seeing fleece make a big push in the corporate world as it's become more acceptable to wear fleece as an outerwear piece to work, hospitality and resorts," says Oyoung, who adds that the teams market is hot for fleece, too. "For the longest time teams were all about sweatshirts, but as professional teams and leagues embrace fleece and retail brands push more aggressively-styled fleece, we're seeing a demand for that as well in the promotional apparel industry."

Fleece is evolving rapidly, and key trends include products that feature soft, lightweight fabrics and a vintage/washed appearance. "Pull-over and full-zip hoodies are dominant silhouettes," Barreca says. "Look for added styling details like contrast drawcord pulls, hood liners and exposed zipper tape. Popular colors include charcoal grey, colored heather shades and bold basics."

Cutting edge fleece pieces have more color-blocking, technical fabrics and functional benefits like moisture-wicking treatments, while often coming in a fitted style, says Oyoung. He notes that polyknit fleeces, which have a smooth exterior and brushed interior, are rising in popularity. "These items, such as our best-selling 7350 Contender and 7320 Arena styles, are always a hit with end-users because they have the appearance of a bonded softshell jacket with the warmth and affordability of fleece," Oyoung notes.

When it comes to selling fleece, distributors should make clients aware of newer styles. "When you say 'fleece' to some buyers," Oyoung says, "many of them may rule it out because they're thinking of the more classic pieces and they may think those are too conservative for their needs."

Also, fleece can make a great value proposition. "A lot of end-buyers need a piece for cooler weather but may not have the budget to get a proper jacket or parka," he adds. "That's where fleece comes in. … Before the buyer gives up and starts asking you about polos you have the chance to take care of them with fleece."

What's In My Closet?
Wearables has kicked off a new running feature called "What's In My Closet?" We are asking our readers a simple question: What is your favorite branded apparel item in your closet? Send in a photo of you and your favorite garment, and tell us in a paragraph why you love it. We'll run one submission each issue, and that lucky winner will receive a $25 Visa Gift Card. Be sure to send a photo and your written entry to Editor C.J. Mittica at cmittica@asicentral.com.

Innovation Watch: The Seaweed Revolution




IMAGINE GreenWear of Fairfax, VA made these shirts in the United States from 100% organic cotton and then decorated them with an environmentally-friendly, seaweed-based dye.

Mark Fishbein aspires to build a $100 million clothing empire on seaweed. After much experimentation, Fishbein developed an eco-friendly seaweed-based dye that he uses to screen print fashionable designs onto apparel made from organic cotton. Not only are the garments and prints 100% "green," the clothing for Fishbein's year-old IMAGINE GreenWear is produced in Virginia and South Carolina. "The sky is really the limit for us," says Fishbein. "You have a whole generation being raised with 'green' in mind. They're getting it from parents, from schools, from television. People are looking for green in the clothes they wear. … I could see this growing into a $100 million business."

Fairfax, VA-based IMAGINE GreenWear is hoping to drive that growth, in part, by selling to the private label market and distributors of promotional apparel, who will be able to cash in with eco-conscious end-buyers. "The combination of green materials and green decoration makes us the most environmentally-friendly apparel on the market, and that appeals to a lot of people," says Fishbein

IMAGINE GreenWear's bread-and-butter business has been selling its brand to retailers. "We're four times larger now than we were six months ago," says Fishbein, noting the business' line is in 200 specialty stores nationwide, as well as Canada, China and Japan. Fishbein has no plans of slowing down. In November, IMAGINE GreenWear will move into a new 40,000-square foot facility. The company is also expanding its line, which started primarily as children's wear, to include more offerings for men and women.

Frustrated by the limitations and negative environmental impact of the plastisol and water-based inks available to screen printers, Fishbein, a 62-year-old life-long printer, decided to develop something new. He began experimenting with dyes several years ago, and ultimately created a seaweed-based dye, which produces an attractive, durable print that is dyed directly into a garment. "They're safe, soft and allow the garment to breath," says Fishbein, noting a patent is pending on the seaweed dye process. "With what we do, you create a permanent bond between the fabric and the dye. You don't get the cracking you would with plastisol or the fading you would with water-based inks. It just feels better, and you can see the difference."

The IMAGINE GreenWear fall Kids Collection includes short and long-sleeved rompers for infants, as well as T-shirts, dresses and leggings. The Ladies Collection features tunic-length scoop neck or cowl neck tops, camisoles and leggings. The Men's Collection includes polo shirts and both short and long-sleeved T-shirts mostly with surfing and outdoor themes. A short-sleeve children's shirt sells for about $30, while a typical ladies' garment goes for $40 to $45, says Fishbein.

What's also exciting is that the clothes are cut, sewn and printed in the United States. Fishbein is adamant that production happen stateside after his former business shuttered when much of the textile industry moved offshore. "I was in business for 40 years, printing 100,000 shirts a day, and I lost my business because I couldn't sustain the volume as times changed," says Fishbein. "So when we decided to start [IMAGINE GreenWear], I said, 'Enough is enough. We can do this and we can do it here. I don't want to go offshore like everyone else.'"

In the months ahead, Fishbein and his IMAGINE GreenWear partner Cas Shiver hope to expand the line and replicate – if not surpass – the meteoric growth of the last half-year. In so doing, Fishbein aspires to not only provide people with great clothing, but to be a leader in the movement to provide affordable apparel and embellishment that's produced with minimal environmental impact. Says Fishbein: "Ultimately we're hoping to set a new standard."

Help Us Help You!
Wearables needs your help! We want to talk to forward-thinking distributors and suppliers that are using technology in innovative ways to increase efficiency and better serve customers. Your input could be included in a feature article that will run in Wearables and online on www.wearablesmag.com. Please contact staff writer Christopher Ruvo ASAP at cruvo@asicentral.com or 215-953-3646.

AddVenture Products (asi/31940) is now offering scented screenprinted T-shirts. Popular scents include apple pie, banana, lavender and baby powder.

Bodek and Rhodes (asi/40788) announced the launch of the company's new informational blog at http://bit.ly/oobZaF. It will offer in-depth education and news regarding the apparel industry.

Carhartt announced that it is launching its Everyday Icon campaign, in which specific ads will highlight actual working men and women who use Carhartt apparel in their respective lines of work.

Charles River Apparel (asi/44620) announced that it has released its new 2012 catalog, which is available at www.charlesriverapparel.com.

Dalco Athletic announced the release of its Basketball Game Balls dye sub appliqué, which pairs a basketball with a team's name to create a full-front design.


Flexfit (asi/60582) announced it is the official hat sponsor of the 2011 Justin Timberlake Shriners Hospitals for Children Open, a PGA Tour event.

Graphic Solutions Group (asi/212953) hosted the 12th Annual Hank Granberry Charity Classic on September 23. The golf tournament benefitted the Pancreatic Cancer Action Network and is held in honor of company president Mark Granberry's father Hank Granberry, who passed away of pancreatic cancer in 2001.

Great Dane Graphics has added new stock designs to their high-quality, full-color Animals category, including Yorkshire terriers and Golden Retrivers.

Hampden Corporation (asi/59473) has announced that Wayne Burden and Roberta Reiss have been named representatives of the company in the Northeast territory. Rhonda Reilly has been promoted to national sales manager.

Imprintables Warehouse (asi/58475) has added pink and opal to their existing color offerings for their SPECTRA Foils line.

OOBE announced it has expanded its role as the official apparel company of the Greenville Drive, a minor league baseball team. The company has launched a custom apparel program for Drive suite partners and season ticket holders. Those who renew season tickets will also receive custom-designed Drive apparel.

Pro Towels Etc. (asi/79750) has named Angie Bidwell customer service supervisor.

Quake City Caps (asi/80129) announced it has launched an Ohio-based warehouse and embroidery location that will officially open in January 2012.

Rothco (asi/83708) has announced the release of its new 2012 catalog, which features more than 4,000 items and over 160 new items including. For the complete new product guide, visit www.rothco.com and download the 2012 new product flyer.

Siser North America now offers EasyWeed, a highly durable polyurethane film that quickly weeds small letters and detailed designs.

Stitch Designers (asi/741145) announced that Chris Clark has recently rejoined the company and has been promoted to lead marketing associate for the company's screen printing division.

Sweda Company LLC (asi/90305) announced that September 30 is the deadline for distributors to submit entries into Sweda's Case Study Challenge. Go to www.swedausa.com/casestudy for more information and to submit a case study.

Transfer Express (asi/91804) has expanded their color offerings in six-inch Easy Print Screen Printed Numbers from Champs.

World Emblem International (asi/98264) has named Wayne Rodriguez controller at the company's Miami headquarters.



Bicomponent Fiber: A manufactured fiber made of continuous filaments and two related components, each with different degrees of shrinkage. The result is a crimping of the filament, which makes the fiber stretchable.

Butcher Linen: Coarse homespun linen once used for aprons for French butchers. Often imitated today in many man-made fiber fabrics that simulate real linen.

Core-Spun Yarns: Consist of a filament base yarn, with an exterior wrapping of loose fiber that has not been twisted into a yarn. Polyester filament is often wrapped with a cotton outer layer in order to provide the strength and resiliency of polyester, along with the moisture-absorbent aesthetics and dye affinity of cotton.