SPONSORED BY


VIDEO

Blog Beginnings
In this edition of "How-To Minute," Dave Vagnoni, senior writer for Wearables' sister publication Counselor, offers advice on how to start a blog. Click here to watch the video.



Trend Alert: Camo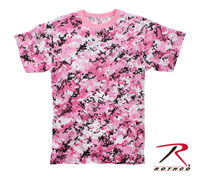 Digital prints and pink are two of the biggest trends in camo. Get them combined in one piece in this men's tee (8957), from Rothco (asi/83708), part of its Subdued Urban Digital Camouflage collection.

Camo has a real purpose: for military personnel and hunters to hide in plain sight. But fashion's continuing obsession with camouflage print has had the complete opposite effect. Camo apparel is instantly noticeable, pervading the fashion industry with bright colors and stylish details. And while camo is always popular in core markets, it has transcended its original use to become one of the most ubiquitous looks in fashion today. "Right now military clothing in general is the height of fashion, and camouflage is just a logical extension," says John Ottaviano, director of sales and marketing for military supplier Rothco (asi/83708). "It really has been top of mind since the early part of the last decade and has not left the collective consciousness. Today it is very popular with both men and women in high fashion and everyday wear."



ADVERTISEMENT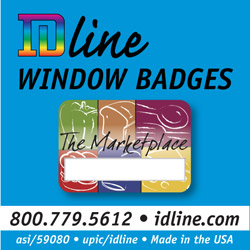 Everybody is familiar with the traditional "woodland" camo (soft round shapes in browns, greens and tans), but the category continues to expand. The military has adopted digital camouflage prints since the turn of the century, and those prints are a popular choice for military-themed promotions, Ottaviano says. For 2012, Rothco is introducing five new digital prints in its Subdued Urban Digital Camouflage collection.

In addition, Realtree camo and its signature woodsy look has been incredibly popular for L.A. T Sportswear (asi/65948). The supplier started carrying Realtree last year, and next year is expanding the line to include ladies' pink as well as fleece hoodies and infant and toddler pieces. "Initially when we showed camo, people said, 'What am I going to put on it?' Now they're finding hunters want to put their logos on it, like for their hunt club," says Mindy Anastos, vice president of marketing and production planning for the Ball Ground, GA-based supplier. To decorate on camo, Anastos recommends a single bright color (such as yellow or blaze orange) in a bleed-resistant ink.

Consider your market when determining where to pitch camo. Realtree is popular with groups like hunters, NASCAR and colleges. Fashion colors will appeal to a younger demographic, particularly schools; L.A. T and its Code V line carries overdyed camo products in team colors. And pink camo is very popular, especially in the fall when breast cancer awareness is at its peak. Even men will wear it. Says Ottaviano, "We have five different types of pink camo, with many items in men's sizes. Men are much more amenable to wearing pink if it comes in camo." Other markets that Ottaviano lists include church groups, professional sports teams and fitness centers (many of whom hold "boot camps").

Selling Tip: Military apparel is a great way to be charitable and show support for the military. L.A. T donates 2% of all its Code V sales to charities that support military families. "We do that so we can give back," Anastos says. Persuade your client to partner up with a military charity the next time they use camo for a promotion.
Q&A: Sassi Designs



This printed roll duffel (DOT-02) and garment bag (DOT-04) with polka dots are available as blanks or with "Dance" imprinted on the outside.

Several months ago, Sassi Designs (asi/84921) officially became an ASI supplier. Now, its product offerings — unique, high-quality bags for the dance, cheer and gymnastics demographics — are available to the industry. Co-owner Joy Merchant talked about the supplier's products and experience so far as an ASI member.

Q: When was your company established and under what circumstances?

Joy Merchant: The company was established in 2004. I had already retired from corporate America and I had sold my dancewear store, but I wanted to do something else. As the owner of that store, which sold shoes, garments and accessories to the dance, cheer and gymnastics markets, I had noticed that there was only one bag line, and it never changed its products. I saw a niche to be filled, so I asked my dear friend, Susan Wallis, to join me, and ever since then we've been providing various types of bags to those same markets.

Q: How did you decide to become an ASI supplier?

JM: We've been an ASI supplier for only the past several months. Before, we had a lot of requests for our bags, but many customers wanted blanks for their personalizations. It just grew from there. We've had a great response so far as an ASI member.

Q: What kinds of unique products do you offer in this market?

JM: We have the plain black roll or square duffels, but we also have, for example, printed garment bags, backpacks and even tutu bags with tulle trim and sequins. We also offer flowers and other embellishments.

Q: What kinds of materials are used in your products?

JM: They're mostly microfiber, but some are polyester or poly/satin quilted. They're high-quality, not just plain cotton or canvas.

Q: What can we expect from Sassi Designs in the future?

JM: Again, we've had a good response in our time so far as an ASI supplier. We plan to create more blanks and more designs in blanks. We will also most likely expand our offerings in T-shirts.

Uniform Savvy
Are you a wiz at selling uniforms? Know the best strategies? Then we want to hear from you. E-mail Editor C.J. Mittica at cmittica@asicentral.com to participate in an upcoming feature for Wearables.

Harley Screen Printer Receives Hanes Hall Induction


For over 40 years, motorcycle enthusiast Ron Stratman has been indulging his love for the road with the apparel he decorates. His company, RK Stratman, became a licensed Harley-Davidson decorator in 1983 and continues to design Beefy-Ts from Hanes (asi/59528) for Harley dealers across the globe. This fall, the company was inducted into the Hanes Beefy-T T-shirt Hall of Fame for its creativity, business savvy and dedication.



Ron Stratman (center, in white) founded his screen print business in 1969 – a long career that led to his induction in the Hanes Beefy-T T-shirt Hall of Fame.

It's been a long road for Ron and his family. "I was painting houses in 1969," he says of the year he founded his company, "and I switched to painting T-shirts." Stratman says he's seen a plethora of changes in terms of machinery, garments and ink. "Now we use foil, bling, studs, hi-vis ink and lots of tricks you could only dream of back then." He's also seen changes in his staff: Almost every one of his children and grandchildren has spent time working at the company. Now, it employs approximately 280 workers, including sales reps across the country.

Since the beginning, Stratman has fostered a close rapport with both Harley-Davidson and Hanes. The induction into the Hall of Fame at the company's annual Tammy Stratman Brown Charities Golf Tournament held a special poignancy because the event promotes the Tammy Stratman Brown Charity Foundation. "My youngest daughter, Tammy, passed away in 2004 after a battle with brain cancer," says Stratman. "Her foundation benefits several causes that were dear to her heart."

Stratman says he's proud of the work he and his company have done over the years, and he's glad to have been recognized by Hanes, which has been such a close partner since the company's inception. "Hard work is what we're all about," he says. "We work hard to provide the best products and services, and this award recognizes our efforts. We have had an excellent relationship with Hanes for many years, so it's nice to be recognized by them."

Currently the company is working on some new designs celebrating Harley-Davidson's 110th anniversary in 2013. "Beyond that I'm sworn to secrecy, so you'll have to check back," he says. Meanwhile he continues to work on building his signature Buffalo Bikes, a unique motorcycle made with buffalo hide and a head mounted on the front. In fact, the cover of the new 2012 company catalog features Stratman riding one down Main Street in Sturgis, SD.

What's In My Closet?
Wearables has kicked off a new running feature called "What's In My Closet?" We are asking our readers a simple question: What is your favorite branded apparel item in your closet? Send in a photo of you and your favorite garment, and tell us in a paragraph why you love it. We'll run one submission each issue, and that lucky winner will receive a $25 Visa Gift Card. Be sure to send a photo and your written entry to Editor C.J. Mittica at cmittica@asicentral.com.

Nov. 4-5, Cincinnati
Embroidery & Direct to Garment Extravaganza
(877) 793-3278; www.embroideryextravaganza.com

Nov. 13-16, Ocean City, MD
Ocean City Resort Gift Expo
(678) 285-3976; www.oceancitygiftshow.com

Nov. 18-19, Richmond, VA
The Embroidery & Direct to Garment Extravaganza
(877) 793-3278; www.embroideryextravaganza.com

American Apparel (asi/35297) announced its wholesale net sales increased 10% in the third quarter over the previous year. On the retail end, comparable store sales rose 3% for the quarter, which ended Sept. 30.

Anvil Knitwear (asi/36350) has donated T-shirts from its Eco Collection for Vivienne Westwood's GreenUp Campaign. All proceeds from these decorated Tree-Shirts will go to tree replanting programs.

Dalco Athletic has released new designs as part of the Fabric Dye Sub appliqué collection. One of the designs, called "Breakout," includes a distressed crest with a custom team name, sport and choice of sport ball.

Graphic Solutions Group (asi/212953) announced a Roland printer Maintenance Lab on Friday, December 9, from 9 a.m. to noon at the company's Dallas location. Trained Roland instructors will teach attendees about cleaning, diagnosing problems and replacing consumable parts. To register, go to http://tinyurl.com/3tseyyl or contact Lauren Mason at Lauren.Mason@gogsg.com. The company also recently organized two events to benefit the Pancreatic Cancer Action Network during the Fort Worth Imprinted Sportswear Show in September.

Graphics One, OKI Data and Neenah Paper have joined together to release the GO UNO LED Transfer Printer and Neenah Transfer Paper made specifically for the UNO. Graphics One says it is the first-ever professional LED system for transfer.

Heritage Sportswear (asi/60582) announced that four customizable catalogs are now ready to be pre-ordered and will be mailed out in December. For more information, visit www.heritagesportswear.com.

L.A. T Sportswear (asi/65948) announced it has improved its website by adding a Distributor Locator feature, which provides inventory and contact information for each distributor that carries the product for which the customer is searching.

Prime Line (asi/79530) has introduced the new 520 collection from BUILT (asi/42422), which features protective technology cases for laptops and Apple products that include custom-molded ribs for shock absorbency.

SanMar (asi/84863) has announced the opening of a new warehouse in Robbinsville, NJ, that is twice as large as the previous facility in Cranbury, NJ.

Sassy Scrubs announced its new Lab Coat Specialist Program, in which select seamstress staff members undergo specialized training to learn how to master the garment production process and thus reduce production time.

Sweda Company (asi/90305) has announced the six finalists in the company's 2011 Case Study Challenge. The finalists are: Susan Woolf, Silicon Valley Specialties; Patricia Donnelly, Suncoast Forms (asi/339257); Joan Gagne, NEPM (asi/279381); Diane Hall, Promotions Plus LLC (asi/301391); Sonya & Brian Beam, The P.O.P Shop (asi/202900); and Josh Ebrahemi, Jack Nadel International (asi/279600). To see the campaigns and vote for your favorite, go to www.swedausa.com/casestudy.

TSC Apparel (asi/90518) has named Pete Tuff director of purchasing, inventory and supply chain management.

Vantage Apparel (asi/93390) has hired Brett Garran as national sales manager.





Aetzing: The process used to create schiffli laces. The base fabric is dissolved, leaving the threads that have been stitched together to form the lace.

Grommets: Small holes that allow for air circulation and ventilation, usually found in the underarm area or in the back neck of garments.

Soy: Made from the byproducts of soybean crops, this fabric has a soft, smooth hand and contains natural antibacterial agents. Soy has the same moisture-absorption properties as cotton, but with better moisture transmission for drier, more comfortable garments.