Company Has Veterans' Backs
Mark Doyle isn't a military veteran, and he didn't know anything about the decorated apparel industry. But that didn't stop him from creating Chicago-based Rags of Honor, a silk-screen shop that employs homeless and unemployed veterans. The company's tagline explains the concept simply: "They had our backs, now let's keep the shirt on theirs."

Rags of Honor currently employs nine veterans, who are trained in every aspect of the business. Hiring the homeless brings unique challenges, Doyle says. In the beginning, he had to pick up employees straight from the shelter and shuttle them to the office. Several didn't have bank accounts when they started, so on payday he would drive them somewhere they could cash their checks.


| | |
| --- | --- |
| | |
| Rags of Honor sells its own logoed products, as well as taking custom orders. The company employs homeless military veterans, helping them on the path to economic independence. |   |
|   |   |
The rewards, however, outweigh any inconveniences. "We've built a little company where people feel they've got brothers and sisters who understand them," Doyle says. "They love working here because there's camaraderie."

Doyle has even had employees turn down jobs that offer higher pay because they feel so connected to Rags of Honor. His ultimate goal, though, is to train veterans to run a small business, giving them the tools they need for economic independence and fulfilling careers, he says.

Though Rags of Honor has only been operating for about nine months, it's already been licensed by the Big 10 conference and completed orders for five ESPN bowl games last year. The company made more than $150,000 in its first nine months, and Doyle says it's on pace to double that number by year's end. A third of its sales were made online, where the company peddles Rags of Honor-branded apparel. "We have no marketing or sales budget, just a mission that people embrace and a logo that people like," he says.

Rags of Honor recently paired up with another military veteran Derryl Caldwell, who owns the 18-year-old embroidery shop DC Mad Hatter on Chicago's Navy Pier. Rags of Honor wanted to offer knit hats, baseball caps and jackets, and Caldwell was excited to share his embroidery skills. "I'm a living example of their mission statement," Caldwell says. "At the end of the day, it's about being able to help my fellow veteran."

Doyle would like to expand the Rags of Honor concept to other cities, to help employ homeless vets across the country. The statistics are staggering: There are 48,000 homeless veterans of the war in Afghanistan, he says. Last year, 300,000 veterans were homeless for at least one night. "We're going to fix it one T-shirt at a time," Doyle says.
Do You Have A Blind Spot?
Whether you have decades of experience or are just getting started, is there an area of decoration in which you don't feel comfortable? We are looking for people who want help with anything related to screen printing or decorating – from technical information to how to grow your business. The information you receive will be the basis for a recurring column in Wearables. Our goal is to make you a stronger and more knowledgeable decoration authority. 

To participate in this article, please send an e-mail to Editor C.J. Mittica at cmittica@asicentral.com. Please include information about yourself and your "blind spot." Thank you to all of our potential participants.
Cotton Prices Reach Two-Year High
Cotton prices are on the rise, trading at the highest level in more than two years, according to published reports. The increase has been attributed to a strengthening economy and increased demand in the face of low supplies of the crop, which the U.S. Agriculture Department expects will hit a 23-year low this summer. 

Cotton for July delivery was trading at 94.32 cents a pound at the end of last week on ICE Futures U.S., the highest closing price since February 2012. Prices have risen for three consecutive weeks, and are up 11% for the year.

Many investors, however, don't believe the increase is sustainable. Higher cotton prices will likely lead U.S. farmers to plant a bigger crop for next year, and many clothing makers will turn to cheaper, synthetic substitutes like polyester, creating a glut in the market.

Suppliers say the current upward trend in cotton shouldn't have an immediate effect on apparel prices, both in the retail and advertising specialty world, since manufacturers secure raw materials well in advance of production.

"We do keep close track of price fluctuations and are always looking at alternatives that meet our same high quality standards, should raw material prices change significantly," says Shelley Foland, CEO of Boxercraft (asi/41325), known in particular for its flannel loungewear. "Boxercraft is committed to providing the best possible fabric options for our customers. Raising our prices is always the last option, and we would think carefully before we do that, as we strongly believe in providing strong value."

Richard A. Noll, CEO of HanesBrands, the parent company of industry apparel supplier Hanes/Champion (asi/59528), told The Wall Street Journal recently that the company had already locked in its commodity costs for nearly the whole of 2014.
ADVERTISEMENT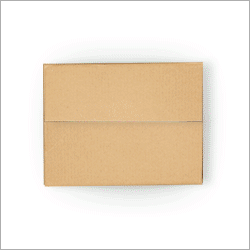 Cristalina: A small flake of reflective foil or plastic suspended in plastisol, which is used in glitter inks for specialty printing.

Knocked Out: Omitted portions of artwork in a design that prevent other colors from over printing.

Wickability: The ability of a fiber or a fabric to disperse moisture and allow it to pass through to the surface of the fabric, so that evaporation can take place.
Varsity V-Neck Tee
Be a team player with this Varsity V-Neck Tee (DT264), one of the newest additions to SanMar's District Juniors collection. The shirt features a fashion-forward slim cut, a lightweight Microburn panel and matching sleeve stripes. The body is made of 50/50 ring-spun combed cotton/poly jersey knit. Available from SanMar (asi/84863); www.sanmar.com.




Selling Tip: Sporty and stylish, this top is perfect for the youth market. It would do well in a university bookstore, or the spirit and Greek wear markets.


American Apparel (asi/35297) announced that its total company sales in the first quarter were $137.1 million, a 1% year-over-year decline. Comparable store sales for the Los Angeles-based apparel firm fell 7% in Q1, but the decrease was tempered by a 7% increase in wholesale net sales – which include revenues within the ad specialty industry.

Ash City USA (asi/37127), now part of alphabroder (asi/34063), has announced that it will offer Alternative Apparel (asi/34850), Gildan Activewear (asi/56842) and Jerzees (asi/84257) apparel within Canada. Canadian customers will be able to shop each collection at www.ashcity.com. Click here to download the digital version of the catalog. In addition, Ash City now offers a weekly webinar series called "Webinar Wednesdays," during which distributors can learn about proven sales techniques and tips. To register, visit www.ashcity.com.

Bodek and Rhodes (asi/40788) announced that John Smucker, an account manager with the company, died suddenly on May 4 at Lancaster General Hospital. He was 25.

Charles River Apparel (asi/44620) has added five new styles to its product line for spring. In addition, the company has added new 360° product videos to its website. Click here to view the new spring products.

ClipArtBoom offers the Player Pack that includes 16 interactive athletic tails and 14 collegiate name and number designs in CorelDRAW, Adobe Illustrator (AI), and EPS file formats. To view the available designs, visit www.clipartboom.com/the-player-pack/.

Dalco Athletic now offers the new Slice precut heat applied lettering concept that features Yikes font with contrasting colors on the top and bottom. Choose from Dal-Glitter or Dal-Sparkle material. Go to www.dalcoathletic.com to learn more.

Fossil Inc., the parent company of supplier Fossil Corporate Markets (asi/55145), has reported its sales for the quarter ended April 5, increased 14% to $777 million. 

Gildan Activewear (asi/56842) announced it achieved increases in both sales and profits in its most recent quarter. The company said that its net sales reached $548.8 million, growth of 4.9%, in its fiscal second quarter, which ended on March 30. Gildan also reported that its net earnings in the period increased by 8.9% to $79.2 million.

Graphic Solutions Group will host an open house on July 18 at the company's Tulsa, OK, location, from 10 a.m. to 2 p.m. The event will feature a facilities tour, free lunch, vendor showcase, equipment demos and more. Visit www.gogsg.com for more information.

HanesBrands (asi/59528) has reported its total first-quarter sales increased by 12% to a record $1.06 billion. Operating profit soared 34% and adjusted EPS for the quarter rose to $0.76 from $0.51 in 2013.

Hotronix announced that any customer who purchases a heat press in May will receive free ground freight shipping in the continental United States. This offer excludes Air Fusion and Dual Air Fusion heat presses. Visit www.stahls.com for more information.

HTT Apparel & Headwear (asi/58842) announced that Howard Seeger, the owner of the supplier firm, passed away on April 24 after suffering from illnesses over the past few years. He was 76 years old.

Imprintables Warehouse (asi/58475) now offers the new Red Press, a 16" x 20" clamshell heat press designed for light- to medium-weight volume jobs or home-use. Visit www.imprintables.com for more information.

Inkcups Now welcomes Frank Xiao to the company's China sales division. Previously, Xiao spent eight years in the heat transfer industry in China, and will now focus on sales in the Shanghai, Jiangsu and Zhejiang provinces.

Inksoft has added 1,022 new designs to the existing 8,000 pieces of clip art and templates in Design Studio, its online designer program. Visit www.inksoft.com for more information.

Marathon Mfg. & Supply Co./Prestige Lines Inc. (asi/68707) have announced they will no longer be affiliated as of September 30, 2014. As part of the transition, Marathon is asking that all orders, invoices, payments and inquiries be made directly to Marathon Mfg. & Supply Co going forward.

Penn Emblem Company (asi/77120) announced that Herb Lotman, the company's chairman of the board, died on May 8 from complications of heart failure. He was 80.

Prime Line (asi/79530) announced the release of its Hot Trends catalog that features new products, tech accessories, awareness items and more. View a digital version of the catalog here.

Proforma (asi/300094) has received three 2014 American Inhouse Design Awards from Graphic Design USA for the design and concepts in its marketing programs. Proforma was honored for its 2014 calendar and the event collateral and packaging related to its annual incentive trip for owners earning more than $1 million in annual sales. Proforma has now been recognized with multiple Inhouse Design Awards for seven consecutive years.