Sales Challenge: Effective Upselling
Distributors may find it challenging to initiate upselling, but the thing to keep in mind is this: upsold clients often see improvements in profit and branding consistency. "There might be a client who wants to give out employee appreciation gifts," says Jane Munro, president of As You Wish Promotions (asi/125450). "But if the product is cheap, you know it's not going to work. So you suggest something else that has a higher perceived value."

Kelly Chiccitt, vice president of sales at HDS Marketing (asi/216807) in Pittsburgh, says delivering that kind of insight helps the clients and distributor. "I look at it as cultivating and maintaining relationships," Chiccitt says.

To discover opportunities to sell additional apparel, Chiccitt discusses upcoming promotional events with her customers. "Asking the right questions helps them relax, sit back and let you do all the planning for them," says Chiccitt. In this way, the distributor provides a "value-added service while ensuring repeat business and upselling opportunities," she says. Suggests Munro: "Position yourself as a consultant rather than a salesperson."

If a client is especially resistant, delicately persist. Both Munro and Chiccitt recommend mentioning to clients the all-important elements of branding, maintaining consistent logo presentation and keeping employees looking professional. Incentives are nice, too. Chiccitt offers discounts for large and multiple orders, giving clients a reason to come back to her for their needs.

Mostly, though, upselling is about what Chiccitt describes as "the art of subtle suggestion," like asking the right questions about upcoming events. "Upselling indirectly through suggestion and discussion can be more effective than direct upselling, which can understandably turn the client off," Chiccitt explains. Adds Munro: "You can really irritate them if you keep insisting, and that's dangerous."

The tone of the conversation from the beginning indicates the mindset of the client. If he or she is obviously not interested, subtlety is key. "I re-focus the conversation on the original reason for the appointment and close by suggesting I send a sample for idea generation," says Chiccitt. "You limit the risks by presenting yourself professionally and lightly without a forceful push."

"Even if we're not successful with the upselling," says Munro, "we make sure the client is happy. Don't push someone to buy something they don't want. Discuss and ask questions like "What's it going to be used for?' Say it without really saying it."
What's In My Closet?
Wearables has kicked off a new running feature called "What's In My Closet?" We are asking our readers a simple question: What is your favorite branded apparel item in your closet? Send in a photo of you and your favorite garment, and tell us in a paragraph why you love it. We'll run one submission each issue, and that lucky winner will receive a $25 Visa Gift Card. Be sure to send a photo and your written entry to Editor C.J. Mittica at cmittica@asicentral.com.
Q&A: Fruit of the Loom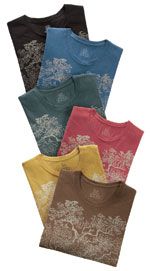 Fruit of the Loom's (asi/84257) new garment dyed T-shirt is especially suited for discharge screen printing.

Already well known for its T-shirts, Fruit of the Loom (asi/84257) recently added a new garment to its line-up – the printer-friendly garment dyed T-Shirt. Janele Marek of Woodbine, the ad agency for Fruit of the Loom, discussed the company's new offering

Q: What's different about Fruit of the Loom's dyed T-shirts?

Janele Marek: The Fruit of the Loom garment dyed T-Shirt performs remarkably well with discharge printing, as every color discharges consistently.

Q: What other printing methods are great with the dyed t-shirts? And what makes it suited for decoration?

JM: The shirts work very well for various forms of printing – including discharge printing; high density, direct-to-garment digital printing; photo realistic screen-printing; Plastisol; and any specialty inks. Fruit of the Loom developed this 100% cotton pre-shrunk jersey garment dyed T-Shirt with their highest yarn count (a 28/1 fine gauge), highest stitch density and a very soft hand, yielding an exceptional printing surface.

Q: How many different colors are provided for the shirts?

JM: The Garment Dyed T-shirt comes in six vintage fashion colors: amber, glacier, black, brick, taupe and pewter. Its other features include a rib collar, back neck tape, double needle bottom hem and label free for comfort.

Q: What markets or potential end-users are these garment dyed T-shirts best suited for?

JM: They are all applicable and would be great for the entire wearables industry.
Brushed Cotton Hat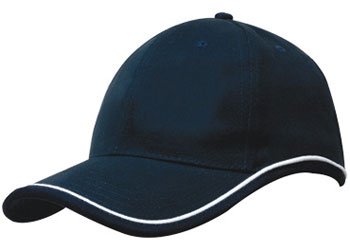 During the sunny summer months, there's nothing better at a sporting event or party than a ball cap to protect faces from those burn-inducing rays. That makes this heavy brushed cotton cap an essential for anyone's summer lifestyle. It features a sleek, low profile design with piping running along the visor and bottom for an extra stylish punch. In addition, it comes with a pre-curved visor, and an elastic-and-buckle touch strap on the back. Available from Capital Apparel (asi/43775).

Selling Tip: Summer sports and hat promotions are a natural. Look into golf courses, beach volleyball events or even tennis tournaments.
Q: I can't find a supplier that offers matching colors for ladies sleeveless and sleeved golf shirts to offer my golfing friends/customers. I could drum up a lot of business if I could offer both a sleeved and sleeveless option in the same style/color polo. Any information you can send my way would be greatly appreciated.

A: Check out SanMar (asi/84863); (206) 727-3200; www.sanmar.com. They offer a ladies silk touch sleeveless sport shirt (product L500SVLS) that comes in banana, black, light pink, navy, red, ultramarine blue and white. The ladies silk touch interlock sport shirt, product L520, looks strikingly similar to the sleeveless one and comes in black, light pink, navy, red and white. There are many variations of these shirts with different color combinations that you can explore.

Also try Bodek and Rhodes (asi/40788); (215) 673-6767; www.bodekandrhodes.com. It provides an UltraClub ladies Egyptian Pima Pique sleeveless polo – product 8524 – in black, nany, light blue, pink and white. It features an ultra-fine honeycomb stitch and a feminine open placket. This shirt looks a lot like several other options, such as the UltraClub ladies Egyptian breeze Jersey knit polo (product 8521), with some color overlap.

Finally, be sure to look at Brandwear Basics (asi/41545); (604) 533-3329; www.brandwear.ca. The supplier carries the form-fitting Ellie sleeveless golf shirt, product 402, in black, pink and white. It is a companion to the short-sleeve Lily gathered golf shirt, product 404, which comes in the exact same colors.

Selling Tip: Clients interested in golf shirts must be made aware that providing women's cuts and sizes is essential if the shirts will be given or sold to men and women. Some clients will want to get by with just a men's shirt, but in the end they'll come out behind. If the shirt doesn't fit a woman properly, she's not going to wear it, defeating the purpose of providing promotional apparel.

Q: We are looking for a Hawaiian print shirt that we can use for our staff and team (arena football) for an upcoming event. Can you recommend somewhere we can get wholesale Hawaiian print shirts for sizes S-5X? More specifically, we need them with a red base color.

A: Try Apparelstar Inc. (asi/36539); (702) 269-4521; www.apparelstarimports.com. The supplier carries over 400 Hawaiian shirts, ranging in size from S to 8XL. Many of them have a red base color, including products 354, 380, 383 and 394 to name just a few. The only drawback is that Apparelstar does not offer size 5XL, so 6XL might have to serve as a substitute.

Another option is Edwards Garment Co. (asi/51752); (800) 253-9885; www.edwardsgarment.com. It has unisex Hawaiian shirts in sizes XS-6XL in stock. More specifically, product 1015-012 is a red 50% cotton, 50% polyester blend with short sleeves and a left chest pocket.

Finally, look for Aprons "n More (asi/36563); (705) 324-0810; www.apronsnmore.com. The company offers a unisex Hawaiian shirt (product TS-1) with 12 designs in stock, including two that are red. The shirt is 100% preshrunk cotton, but it only comes in sizes XS-4XL.

Selling Tip: Particularly in vogue in the summer, Hawaiian shirts are popular with an array of business, from resorts and tropical-themed bars and restaurants to corporations staging a Luau-themed party.


American Apparel (asi/35297) has named David Danziger and Marvin Igelman to its board of directors.

Anvil Knitwear (asi/36350) announced that Heather Stefani has joined the company as its executive vice president of marketing. Stefani will be responsible for directing Anvil's corporate and product marketing programs, building overall brand awareness, and managing communications and promotional activities.

Bill Hood Consulting has launched ScreenprintGroup.com, an online social community designed to bring commercial screen printers together to exchange information that will help teach techniques to improve and run a better business.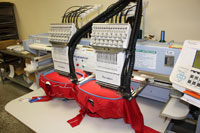 Bito offers the new Proel Two-Head E Laser machine. This versatile inline laser-cutting machine can be attached to a two-head machine for integrated cutting and embroidery of appliqué and emblems.

Boxercraft (asi/41325) announced it has purchased the assets of Jones & Mitchell Inc., a wholly-owned subsidiary of Augusta Sportswear Holdings Inc. (asi/37461).

Canyon Outback Leather (asi/43766) announced that Lisa Parker has joined the company as regional sales manager, covering the central and west regions in the U.S., as well as western Canada.

Cutter & Buck (asi/47965) was awarded QCA Accreditation by The Quality Certification Alliance.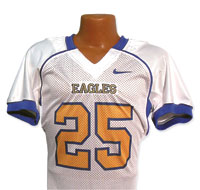 Dalco Athletic released its new Jersey Combo Transfer Pack. These dye sublimation numbers are offered as transfers that you apply yourself.

Hook & Tackle (88796) raised over $600,000 for the Miami Dolphins Foundation FinsWeekend with their "Captains Party." The money donated to the foundation will help aid education, health, youth athletic programs and community service.

Imprintables Warehouse (asi/58475) is offering free in-shop VersaCAMM Training. The two-day sessions teach users how to maximize the productivity and profitability of a print-and-cut machine.

Inkcups Now Corp. has introduced the SI Series ink for pad printing or screen printing. The SI Silicone Ink is highly glossy and has great flexibility and abrasion resistance. It sticks to silicone wristbands and any other popular promotional items made of silicone.

International Merchandise Concepts (asi/62820) has announced an operational alliance with Goodfaire (asi/57698) in which Goodfaire will consolidate its customer service and daily business activities into the IMC operation. Effective immediately, all distributor calls, faxes and e-mails to Goodfaire will be forwarded to IMC.

Madeira USA added upgrades to its popular CAP (Customer Appreciation Program). Launched in July, the new campaign offers CAP members the ability to upgrade to a Silver or Gold membership.

Oobe Inc announced that it hired Kelly Harris as director of sourcing, Deborah Johnson as account specialist, and Angel Bland as assistant fashion designer. The company also promoted Jennifer Henderson to director of procurement & logistics and Caroline Bladon to program director.

Rapid Digitizing (asi/80591) joined ASI as a supplier/decorator.

Royal Apparel (asi/83731) has increased its inventory of black in its three most popular styles for its new "Never out of Black' promise. The supplier guarantees it can fill any order of black in all sizes or it will ship the remainder in five working days with free freight.

Sassy Scrubs recently worked with Philadelphia's Care Pavilion to provide unique "Lips-themed" fabric for the Kissing Booth at their June Carnival. The Care Pavilion is a not-for-profit group that provides housing and care in Philadelphia for seniors with limited financial means.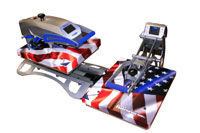 Stahls' ID Direct (asi/88984) announced the release of its limited edition American Pride Heat Press. The American Pride heat presses will be available to U.S. customers only. In honor of the men and women who serve, Stahls' will be donating $100 from each American Pride heat press sold through September 5, 2011 to the USO.


Knowing these terms will make distributors who just started sound like they've been in the business for years.

Ballistic: A thick woven fabric that is extremely abrasion resistant and tough; has a denier of about 2000, and is used in apparel, packs and gear.

Microclimate: The temperature and humidity of the space between your skin and the base layer of clothing.

Stock Designs: Digitized generic embroidery designs that are readily available at a cost below that of custom-digitized designs.