SPONSORED BY


VIDEO 

 ASI Orlando Fashion Finds
In this episode of "Fashion Finds," Stitches Editor Nicole Rollender canvassed the floor of the ASI Show in Orlando to identify the newest styles in the ad specialty industry. She shows off some of the latest apparel to hit the market, including zebra-print yoga pants and other wearables that appeal to college-age women. Click here to watch the video.

What did you think of this video? Send your feedback to cmittica@asicentral.com.

 
Trend Alert: Pearls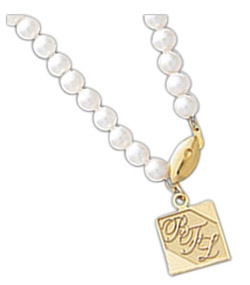 This 18″ freshwater-pearl strand necklace (PRL18) from Black Forest (asi/40620) features a 14k gold monogrammed emblem.

Today's recipe for style success: just add pearls. Always a classic that never goes out of style, pearls are making a strong resurgence this year. They are, in one word, ubiquitous; they can be worn on the ears, neck, wrist, finger or practically anywhere jewelry is found on the body. They're subtle in their beauty and can be worn with virtually any outfit.

But fashionistas are taking the classic single strand of pearls and mixing it up by trending toward more unconventional pearl jewelry. One of today's hottest pearl styles is to wear multiple strands of pearls in different sizes and lengths. This sassy secret takes any look and transfers it from demure to dramatic. Multiple strands of pearls work for both day and evening, and look best paired with a simple crewneck or V-neck, although the bold may layer them flirtatiously in the unbuttoned neckline of a blouse.

The arms and wrist have become the hottest hub for pearls, with pearl bangles and bracelets taking center stage. Since pearls can't be branded, try adding a custom hanging charm or group of charms to the middle of a pearl bracelet. These hanging charms can promote health-related fundraisers and awareness events, like pink ribbon for breast cancer or red for heart health. Personalized charms also can celebrate milestones or events, like "Class of 2011" or a birthstone.

"To spice up a pearl strand necklace, we've added a 14k emblem," says Kathie Michel, sales manager of Owatonna, MN-based Black Forest (asi/40620). "This monogrammed, elegant jewelry option is perfect as part of an incentive program, 15-year milestone with a company or simply as a gift to top employees or clients."

Also be on the lookout for different colors of pearl. For example, Tahitian pearls emerge in colder months as the only natural black pearl. They have base colors in colder hues that range from black, gray, blue, green and brown with shimmering overtones of blue, pink, gold, silver, eggplant and peacock green. For warmer months, pastel colors are in – freshwater pearls are available in natural colors that range from pink to peach to lavender.

So what makes pearl a fashion perpetual? When your clients are looking for beauty, versatility, durability, splendor and affordability, pearl jewelry is incomparable.


Interested in Becoming a Wearables Contributor?
You've learned a lot working with apparel — and now's the time to share your knowledge with our readers. Are you a master marketer? A champion salesperson? An eco or performance expert? Then consider this your invitation to write an article for our "Business of Wearables" department. We're looking for wearables people with useful tips or lessons learned to share with other readers.

If you're interested in writing, send a short bio and summary of your topic to editor C.J. Mittica at cmittica@asicentral.com. We're looking forward to hearing from you.

Sublimation, Acid Wash Trends Emerge at ISS Long Beach


Optimism for 2011 and talk of an inevitable increase in prices dominated the atmosphere at ISS Long Beach, which ran from January 20-23. And while some suppliers refrained from bringing out new products this year (to stanch inventory concerns while concentrating on their core items), a number of companies are jumping on the popular trends that are emerging this year – everything from sublimation to the resurgence of acid-wash treatments.

In particular, the rising popularity of polyester has spurred massive interest in decoration techniques that work with synthetic fabric. "As the use of polyester continues to grow," said Matthew Waterman, senior marketing manager for Hanesbrands Imagewear (asi/59528), "the market for sublimation has continued to explode." In addition, screen printing and direct-to-garment continue to gain traction as popular decoration techniques.

A number of suppliers at the show signified that acid wash was very much in demand. American Dye, which works with a number of popular surfwear companies, demonstrated acid-wash treatments that created unique discoloration around the seams and other unusual patterns. Relik Apparel, a new supplier based out of Naples, FL, showcased a number of different washes, including an acid crinkle that gave its shirts a permanent crinkle effect. "It's been popular for a couple years now," said Relik Apparel Owner Dany Ochoa about acid washes. "The quality of our shirts is different.  Most acid wash is very hard, very rigid."

Hundreds of new products for 2011 were also unveiled. Prominent among them was the Zap! Hat from HPI Emblem – a five-panel cap with a Velcro circle that allows users to swap out different embroidered patches on the front of the hat. "It's a combination of two classic products," said Steven Liu, CEO of HPI Emblem.

Other trends at the ISS Show included:

Open-neck treatments. Next Level Apparel (asi/73867) debuted a refitted scoopneck shirt along with a variety of alternatives to the typical crewneck. "Everybody wants it a little more open," said Crystal Bailey, sales and marketing coordinator for Next Level Apparel, "nothing too constricting around the neck."

Outfits for accessorizing. Kevin Kelly, president of US Blanks, finds that boyfriend tees and shirt dresses – products with a looser, more flowing silhouette – are doing particularly well. "Anything that can be accessorized with tights or belts is big these days." Adds Crystal Raymond, marketing director for Bella-Alo (asi/39590), "Definitely the flowy-cut T-shirts are popular. That fashion cut is why people come to us."

Updated polos. Ash City (asi/37143) debuted a new polo with an eye toward younger buyers, and is looking at unusual decoration placements like the shoulder tape and the sleeve. Where you won't find its heat-seal decoration is on the chest. "The heat seal really resonated with that younger buyer," said Ash City Vice President of Sales Howard Headden. "It's the shirt they wore for four years in college."



Call for Entries: Counselor Product Design Awards 
Counselor magazine is looking for innovative products for its Product Design Awards competition. Suppliers are invited to nominate their favorite eye-catching products in the following categories:




• Apparel/Caps
• Awards & Recognition
• Bags
• Calendars
• Computer Accessories
• Desk Accessories
• Drinkware

• Electronics
• Housewares
• Meeting Products
• Packaging 
• Sporting Goods
• Watches & Jewelry 
• Writing Instruments



In order to enter, please submit the following three items: 1. A sample of the product. (We recommend that the product be exclusive to the supplier that is submitting it, although this is not a requirement.); 2. A quick description of the product, including any special features; 3. The category that the product should be considered for. There is a limit of one submission per category, per company. All submissions will be judged on the following areas: design appeal, functionality and the ability to attractively feature a logo (when appropriate). Winners will be featured in the June issue of Counselor.

Please send all entries to: Karen Akers, Awards Editor, Counselor Magazine, 4800 Street Road, Trevose, PA 19053. Questions? E-mail Karen Akers at kakers@asicentral.com. Please note that only products from North American suppliers will be considered and that submissions will not be returned unless specifically requested.



Quick Hit: Pony Xpress Printing


Bruce Jolesch, a Dallas businessman and vice president with Pony Xpress Printing (asi/297068) whose expertise is in sports and promotional marketing, announced earlier this month that he has purchased the decorator and distributor. 

Q: Why did you decide to purchase Pony Xpress Printing?

Bruce Jolesch: Having been in the promotional arena for 20 years, I feel I have a strong sense as to what distributors want and need – which begins with service and relationships. Add to that Pony Xpress Printing's mix of fashion retail clients, and the uniqueness and creativity we bring to the marketplace, and that makes it a great time for us to be in screen printing. It is exciting each day to see which new customers are calling us because they've heard about our reputation and capabilities.

Q: What do you see as Pony Xpress' strongest market? 
 
BJ: Pony Xpress Printing's strongest current market is our existing customer base; we want to continue to service them as we have in the past and improve how we help their business. Looking forward, I do believe there are opportunities in working with promotional products distributors and helping them with their clients. The more we can be helpful to a distributor and grow their business, the more our business will also grow. From an industry market, the education industry continues to grow, but so do fashion and retail.

Q: Where do you see opportunity for Pony Xpress to grow? 

BJ: We know there are opportunities in working with promotional products distributors and helping them with their clients. Again, the more we can be helpful to a distributor and grow their business, the more our business will also grow – good business for them is good business for Pony Xpress Printing.

Q: Please tell us about any new initiatives, programs or other developments you are excited to put in place at Pony Xpress. 

BJ: At Pony Xpress Printing, we are in the process of purchasing new equipment and updating current equipment. We had a very good growth year in 2010 and we forecast another year of growth in 2011. Pony Xpress Printing has a wonderful reputation in the marketplace; I want to build on that base and continue to grow the business in the years ahead.



Anvil Knitwear (asi/36350)is the first U.S. textile company to join the Cotton Made in Africa Alliance.

Ash City USA (asi/37127) has launched its new EZE Custom Program, which allows customers to create a custom garment with minimums of 48 pieces in a turnaround time of three weeks.


BITO has introduced new laser-cutter software, Spartacus Manager, which allows users to queue up multiple jobs to the cutter so that production can be continuous.


Gildan has announced that Pat Venteicher of Carroll, IA-based The Graphic Edge "liked" myGildan on Facebook and is now the proud owner of a new 64GB Apple iPad, presented at the PPAI show in Las Vegas.

HALO Branded Solutions (asi/356000) has presented its 2010 Supplier of the Year Award to SanMar (asi/84863) and its 2010 Supplier Representative of the Year Award to Lisa Newell, vice president of national accounts for Gold Bond Inc. (asi/57653).

Inkcups Now of Danvers, MA, is celebrating its 10th anniversary.

Kinteco (asi/64862) has joined ASI as a supplier decorator.


Logomark (asi/67866)has been named the Counselor Distributor Choice Award Winner for clocks and watches for the sixth year in a row.

Natural Trends LLC (asi/73497) has been named the exclusive ad specialty supplier for five national brands: WD-40, Spot Shot, OxiOut, Lava and Max-Freeze.


Siser North America has introduced EasyWeed garment graphics cutter material, specifically designed to weed even small letters and detailed designs quickly.

T-Shirt Forums will be hosting its annual DTG Battle Royale digital T-shirt printing contest. For more information and complete instructions on how to enter, go to
www.dtgbattleroyale.com.

Victorinox Swiss Army (asi/93755) has added customizable gift cards to its promotional corporate markets products. The gift cards are redeemed through a website and are available in denominations from $25 to $500.





Knowing these terms will make distributors who just started sound like they've been in the business for years.

Duck Cloth: Tightly woven fabric that provides wind and snag resistance. A form of canvas fabric.

Pique Knit: A knitting method that creates a fine textured surface that appears similar to a birdsnest or waffle weave.

Rib Knit: A textured knit that has the appearance of vertical lines. It is highly elastic and retains "memory."


Polyester Mesh Sun Cap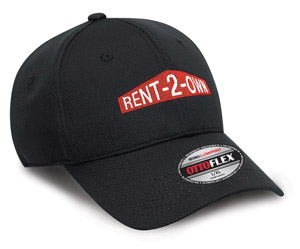 Hats and caps are used by people of all ages not only as a protection against the scorching sun, but also as a fashion accessory. And today's hats have the advanced performance properties to make them equally functional and stylish.

This polyester cool mesh sun visor (11-912) features Cool Comfort performance material that's breathable and moisture-wicking. It also has a matching fabric undervisor and the stretchable OTTO Flex sweatband that gives wearers a flexible fit with an enclosed back. It's offered in numerous solid colors as well as new two-tone combinations that feature contrast stitching. Available from Otto International (asi/75350).

Selling Tip: Athletic teams are one of the biggest purchasers of caps; however, other members of the school buy hats, too. If legalities permit, sell caps embroidered with the school mascot or initials at your local high school's sports games. Family members and alumni alike will jump on this bandwagon.


| | |
| --- | --- |
| | TOP |
Q: Where can I get black, V-neck, two-pocket scrub tops?
A: You have a lot of options for black scrub tops. Start with Prism Medical Apparel (asi/79643); (800) 726-8073; www.prismed.net; product B101. This unisex, V-neck, two-pocket scrub top comes in black and 12 more colors, in sizes XXS-3XL.

For a stylish ladies' choice, check out product SA4801 fromScrub Authority (asi/86018); (303) 991-1258; www.scrubauthority.com. This Cherokee-brand, mock-wrap, V-neck tunic has flattering princess seams, elbow-length sleeves, two front pockets and a cell-phone pocket. It's available in black and 12 other colors, in sizes XS-5XL.

Finally, take a look at Bettencourt Manufacturing (asi/40361); (772) 466-4211; trenduniforms@hotmail.com; product 5000. This is a unisex, V-neck scrub top with three pockets that comes in black and 25 more colors, in sizes XS-5XL.

Selling Tip: Scrub makers have concentrated on more flattering fits and fashionable cuts. Play that up, especially with female clients in health care. 

Q: I have a customer looking for the old-fashioned bowling shirts (button-down, two-tone). Do you know anyone still carrying them?

A: Tuti/Bowlingwear.com (asi/92356); (800) 777-4284; www.bowlingwear.com; carries a variety of polyester bowling shirts, including products MOD70, The Hop and REV 60, in various colors and sizes S-3XL.

Another option is Virginia T's (asi/93917); (800) 289-8099; www.virginiats.com. This supplier also offers many bowling shirts in a range of colors, including products DC, GM and MTRY, in sizes S-3XL.

And if you need to cover a wider size range, check out product LMS from Crusin USA (asi/47743); (800) 444-1685; www.crusinusa.com. This poly/cotton bowling shirt is available in sizes S-6XL in six colors.

Selling Tip: Bowling shirts aren't just for bowlers. Classic 1950s-style bowling shirts can be marketed to everyone from tattoo-parlor owners in search of a retro greaser look for their artists, to classic-car enthusiasts who want a customized shirt for their motor club.


Jan. 31-Feb. 4, Seattle, Portland, Sacramento, Concord, San Jose 
Advantages Roadshow
(800) 546-3300; www.asishow.com

Feb. 4-5, New York City 
Manhattan Vintage Clothing & Antique Textile Show and Sale
(518) 434-4312; www.manhattanvintage.com

Feb. 5-8, Seattle 
Seattle Gift Show
(678) 285-3976; www.seattlegiftshow.com

Feb. 7-11, Van Nuys, Ontario, Newport Beach, San Diego, Phoenix 
Advantages Roadshow
(800) 546-3300; www.asishow.com

Feb. 9, Nashville, TN
PPAMS PromoShow
(931) 695-3117; www.ppams.com

Feb. 16-18, Dallas
ASI Show
(800) 546-3300; www.asishow.com


Feb. 17-19, Dublin, OH 
The NNEP 15th Anniversary Tradeshow
(800) 866-7396; www.nnep.net

Feb. 20-23, Edmonton, AB 
Alberta Gift Show
(800) 611-6100; www.albertagiftshow.com

Feb. 21-25, Cincinnati, Columbus, Pittsburgh, Cleveland, Detroit 
Advantages Roadshow
(800) 546-3300; www.asishow.com

Feb. 21-27, Washington D.C. 
D.C. Fashion Week
(202) 271-7235; www.dcfashionweek.org

Feb. 24-26, Orlando, FL 
ISS Show
(800) 241-9034; www.issshows.com

Feb. 27-Mar. 2, Marlboro, MA
New England Apparel Club Show
(781) 326-9223; www.neacshow.com