SPONSORED BY


PODCAST 

ASI Radio Rings in New Year With Advice for 2011
The Tuesday Morning Show on ASI Radio provided listeners with advice for how they should approach the beginning of 2011. Plus, the hosts shared their "Favorite Things," looked at a high-tech promotional product that's now considered art, and offered our best (and worst) business moments of 2010.  

If you missed the show, a recording is now available at www.asicentral.com/radio. And, don't forget to join us for our first broadcast of 2011 on Tuesday, January 4. Log on at 10:30 a.m. ET to listen to the show – and give us a call at (215) 953-4979 to hear your voice on the air.



 
Trend Alert: Winter Layering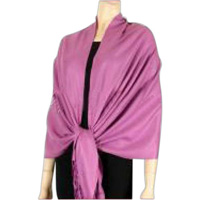 This cashmere shawl from Corporate Cashmere (asi/46729) is available in five wintry shades.

Like a delicious cake, an ideal companion and a great haircut, some of the best things in life have lots of layers. As the temperature drops, that philosophy can be applied to any wardrobe. For those who want to stay trendy and warm this winter, flirt with the idea of layering before pulling on every item piled high in the closet.

Let's base this year's winter layering trends off of this unisex formula:

Basic tee + sweater/cover-up (female) or blazer (male) + jeans + scarf

The bottom-most layer should be lightest in weight to avoid a bulky look, and subsequent layers worn in contrasting colors. For example, start with a basic, light T-shirt, like a long, sheer tee (L8701) from Thinc Actionwear (asi/91120).

Pair that favorite tee with a fun shrug, cardigan or denim jacket for women or a casual blazer for men. A lightweight ladies cotton cardigan (W3086) from MV Sport (asi/68318) or a deluxe Pashmina shawl from Corporate Cashmere (asi/46729) lay effortlessly on top of a light tee or tank. For men, a two-button blazer (8920) from Executive Apparel (asi/53418) worn unbuttoned is a classic layering piece.

"Layering cover up items like these shawls is an extremely versatile look," says Steve Gore, sales manager of Corporate Cashmere (asi/46729). "What's great about layering is that it's a classic look that can be worn both indoors and out, in warmer and colder months."

For the bottom half, warm up those year-round dark wash jeans with winter accessories in interesting shades and prints, like this leopard scarf (3049-3) from Symphony Designs (asi/90452) for an added layer of warmth and pop of color. Marry solid color tops and jackets with patterned scarves for a more dimensional look. Women can pile on jewelry for added appeal, including chunky bangles, stone necklaces, and bold rings.

As the fall breeze retracts and the winter chill creeps in, the prospect of layers will rule both male and female ensembles for practicality and trendiness. Mixing and matching these unique pieces of the season will make for a harmious, classic look. "You can always change up the pieces so it doesn't get overdone," says Gore. "If you put together the right pieces, any outfit can have a high-percevied value."

Selling Tip: An easy way to upsell clothing is by packaging items together that layer well, like a scarf and shrug sold together, or a two-vest combo pack for a cheaper price than each sold separately.


Interested in Becoming a Wearables Contributor?
You've learned a lot working with apparel — and now's the time to share your knowledge with our readers. Are you a master marketer? A champion salesperson? An eco or performance expert? Then consider this your invitation to write an article for our "Business of Wearables" department. We're looking for wearables people with useful tips or lessons learned to share with other readers.

If you're interested in writing, send a short bio and summary of your topic to editor C.J. Mittica at cmittica@asicentral.com. We're looking forward to hearing from you.

How to Sell It: Resortwear


Sick of looking at the snow and ice outside your window? Longing for sun, sand and warmer climates? You're not alone. There are plenty of people and businesses that are looking to get away – which makes resortwear a powerful opportunity in both summer and winter. To help you grow your resortwear sales in 2011, here are three great selling tips.



A cool, stylish, yet classic camp shirt (8158), this easy-care shirt is crafted of 65% rayon/35% polyester. Available from Dunbrooke (asi/65948).

1. Tailor Your Presentation
"The product you propose all depends on the type and location of the resort or event," says Alisa Buckner, merchandise and marketing director for Dunbrooke (asi/50930). "Each opportunity is going to be different, so remember to customize each presentation." For example, if you're selling into a family oriented resort or location, be sure to include a number of child-friendly items. "If it is a high-end resort, make sure you have plush, high-end brands," says Buckner.

2. Keep It Colorful
Knowing what colors a client might be interested in is crucial. While many clients might enjoy more exotic and exciting prints and colors, a corporate retreat to a golf resort, for example, might require something more subdued and traditional. Offering the wrong type of colors can sink your first sales meeting with a potential client. As to what's most popular, Marty Seaborn, promotional marketing manager for Sun N Sand (asi/90142), suggests bright hues. "Traditional bright colors are the hot trend," he says. "Turquoise, fuchsia, lime and, of course, black is always slimming."

3. Think Outside The Box
We might not all have a resort in our backyard, but many of us live near at least one high-end hotel, spa or getaway location. And, resortwear is also great for other clients as well. "Resortwear can also be sold into nontraditional markets like golf pro-shops, corporate wellness programs and as executive gifts," says Shelley Renning, general merchandising manager for SanMar (asi/84836). Adds Buckner: "Hospital gift shops, charity fundraisers and schools are some additional markets."



Webinar Helps Distributors Prove Value of Ad Specialties 
Counselor recently conducted a webinar designed to provide distributors with information and data that allows them to prove the ROI and value of promotional items to clients. Based on the ASI Global Advertising Specialties Impressions survey, the online education session examined the various ways that distributors could use cost-per-impression data to show clients the return on investment they receive from their promotional campaigns.

Click here to watch a recording of the webinar.

And, click here to check out the complete findings of the 2010 Global Advertising Specialties Impressions survey.



Case Study: Purdue Makes a New Brand


Purdue University is rebranding itself in what some might see as a revolutionary fashion. University leaders are chucking the old-style education marketing and looking to private industry for cues.



Purdue University's "Makers, All" campaign included T-shirts with different phrases like Difference Maker, Idea Maker and History Maker.

Purdue's "Makers, All" campaign puts aside the standard college marketing, which sometimes might consist of little more than images of a few iconic campus spots, smiling or studying students, a few people in white lab coats, and some trees. Instead, the university (whose nickname is the Boilermakers) is focusing on people and accomplishments and using some tricks of the marketing trade to get it done. "The whole heritage is about people who get it done, people who make things happen," says Teri Lucie Thompson, Purdue's chief marketing officer.

Thompson came to Purdue from the private sector a little over two years ago and promptly set about determining what the Purdue brand was and how best to market it. In some ways, she was starting from scratch. "We didn't really have anything from which to develop advertising," Thompson says. Purdue brought on a team of marketing firms, and they surveyed just under 5,000 people, followed up with in-depth interviews with more than 250 of them, and went to work determining a branding and marketing approach.

The primary factor motivating the campaign was the need to increase competition. Purdue studied the universities it views as competition, which included other Big Ten schools in the Midwest such as Northwestern University, the University of Illinois, Indiana University, and the University of Michigan. It also included other schools famed for their science, technology, engineering and math departments, including Georgia Tech, Texas A&M and the University of California at Berkeley. Those departments are what Purdue is most well-known for, and it's helped give the university the nation's second highest proportion of international students.

So far, Thompson has used countless mediums to grab people's attention, everything from websites to apparel. "I try to use as many disruptive marketing techniques as possible, things like social media and T-shirts," Thompson says. For example, on Oct. 16, during a Purdue football game against the University of Minnesota, an ad ran on the stadium's massive video screen directing students to send a text message to get a free Purdue T-shirt that was part of the Makers campaign. "We had over 3,000 students text in in less than five minutes," Thompson says. Makers T-shirts were on sale at various stores around Purdue's campus in West Lafayette, IN. "The more folks we had wearing the shirts, the more we could get out the message of the campaign," Thompson says.

The university has spent about $250,000 on the campaign so far, and that's still with TV ads to come. "This is pretty unique in the higher education space," Thompson adds.



Coolfit Performance Tee






Athletes and active individuals alike are sure to appreciate the breathability and moisture-wicking performance of the Alo Coolfit short sleeve T-shirt (EW1002) from Thinc Actionwear (asi/91120). CoolFit fabric manages moisture and dries quickly thanks to built-in antimicrobial odor resistance.

Made from 92% extra-soft polyester with 8% spandex, this form-fitting performance shirt allows for maximum mobility while still looking sleek. Side vents provide an extra "breathable" touch. Available in sizes S-XL and four color combinations: white/grey, pink/grey, pacific/mint and black/grey.

Selling Tip: Sublimation is an excellent decorating technique to create a long-lasting, full-color image on a performance shirt. One benefit of this process is it doesn't wash off of polyester shirts.



Bag Makers Inc. (asi/37940) announced that it has changed its ColorVista imprint program to offer 100-piece minimums, production time of six working days and rush service in three working days.

Boxercraft (asi/41325) has donated 6,000 new garments to the 10 winners of its "Bring Comfort to Your Community" charity contest who then donated the items to charities of their choice. The winners are: Frances Dallen, Brown & Bigelow; Candi Ladwig, The Vinyl Studio; Frances VanNatten, Sew Cool Embroidery; Robin Whitcher, Logo Legends; Debbie McCarthy Whyte, Whyte House Monograms; Bert Livanec, Music Imprints LLC; Ron Pruiksma, TWENTYth; Dorothy Santaniello, Threadz By Design; Lori Bernstein, Bernstein Communications; Julie Briceland, Handy Girl LLC.


Coastal has introduced Digi-Trans No Weed Laser Transfer Paper for white and light-colored fabrics that leaves zero background in the space around the design.


Flexfit supported the Susan G. Komen Breast Cancer 3-Day Walk For the Cure by donating 50 custom embroidered hats for San Diego Police to wear on duty.


Great Dane Graphics has added new images to its military stock art, including those for the U.S. Army, Navy, and Marines.


Great Garment Graphics has added a new educational video on decorating bags using heat-applied graphics to its website at greatgarmentgraphics.com.

International Merchandise Concepts (asi/62820) announced that it has expanded its 2011 product line by over 100 new items and four retail brands.

Leed's (asi/66887) announced that it has developed new products for its 2011 catalog, including products from Orrefors Kosta Boda (asi/75256), Pro Towels Etc. (asi/79750), Artic Zone and Travel Pro.

SanMar (asi/84863) has announced that its Collection 2011 catalog will premiere five retail brands, including Nike Golf, OGIO, New Era, Columbia and Red House.


Siser North America has introduced 3D Xpand™ CAD Material, a puff that will allow users to add dimension and texture to any graphic design on 100% cotton, 100% polyester or cotton/poly blends.

Stahl's Hotronix (asi/88984) has announced the addition of Mike Ryan to its team as dealer sales manager.





Knowing these terms will make distributors who just started sound like they've been in the business for years.

Ballistic: A thick woven fabric that is extremely abrasion resistant and tough; has a denier of about 2000, and is used in apparel, packs and gear. 

Boring: Openwork incorporated into embroidered designs; a sharp-pointed instrument punctures, or bores, the fabric, and stitches are made around the opening to enclose the raw edges.

Punching: Conversion of artwork into a series of commands to be read by an embroidery machine's computer. Derived from an early method of machine embroidery in which a part of the machine, (called an automat) reads paper tapes, or Jacquards, punched with holes representing stitches, pantograph movements and other commands. While still capable of producing paper tape, many computer digitizing systems now store this information in disk format.


| | |
| --- | --- |
| | TOP |
Q: Can you tell me what supplier carries Ping golf shirts?

A: You can still get wholesale Ping brand golf shirts from LogoSport (asi/67865); (800) 662-5622; www.logosport.com. This supplier carries a nice variety of Ping gear, including a men's polo with inset contrast mesh vents on the front and back shoulder (product AP-F1543), a striped baby pique men's polo (AP-S1439) and a ladies' polo with a subtle vertical texture (AP-S1444).

Selling Tip: These shirts are a natural sell in warm-weather areas thanks to features like side mesh vents.

Q: We are looking for a wholesale outlet that sells Greek sorority clothing and accessories. Can you help us?

A: For clothing, try Boxer Rebellion (asi/41322); (800) 914-7774; www.boxerrebellion.com. This supplier offers fitted tees (product T-15ACD-Cust), tank tops (T85B) and shorts (J66W), and they can all be decorated with Greek letters in rhinestones.

When it comes to accessories, you have lots of options. For a silver or gold bracelet that can be engraved (product INSBBN), check out EMT Easy (asi/52263); (800) 289-2911; www.emteasy.com.

Also look at Keychains, Magnets & More (asi/64626); (800) 819-1818; www.kmmusa.com. It offers Greek-lettered zipper pulls (product PBS-ZP), coasters (SGR-C), magnets (APA-01-F-RM).

Selling Tip: Not all fraternities and sororities are the same. Dig a little deeper to find out what each one is all about before you make a pitch.