SPONSORED BY


ASI Staff Writer Dave Vagnoni talks with Cliff Quicksell Jr., president of Cliff Quicksell & Associates, at the ASI Show Orlando about three important issues – selling to the hospitality industry, why people should be proactive when selling due to an unstable economy and the importance of asking detailed questions to clients. Click here to watch the video.
What did you think of this video? Send your feedback to cmittica@asicentral.com.
[ TRENDS ] 
Company Spotlight: River's End Trading Co.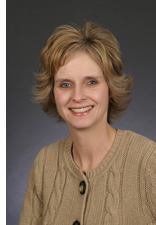 After 26 years in business, River's End Trading Company has established itself as one of the more popular apparel suppliers. The company offers a strong collection of retail-brand apparel such as Nike, Tommy Hilfiger, Lacoste, Columbia, Ashworth and Callaway. We recently interviewed Marketing Manager Lori Anderson to learn the history behind the company and what we can look for in the future.

Q. How did the company evolve over the years?
A.  River's End, founded in 1982 as Loving and Associates, has evolved from a small T-shirt and sweatshirt wholesaler to a leading supplier in the promotional products industry with over 20 brands of apparel and accessories.  Not only has our brand selection and product line evolved over the past 26 years, but our customer base has significantly grown and progressed.  In the early '80s and '90s we worked primarily with sporting goods dealers who were selling and screen-printing T-shirts and sweatshirts for schools and events. The impact of corporate branding and brand image has revolutionized our industry and embellishing products with company logos.  The uniform industry has also changed the scope of our markets with companies looking for consistency in their employee's business attire. 

Q. What is River's End Trading known for within the industry?
A. We're known for two things – our strong private label brand and our 'distinctive' brands. Our private labels get a lot of interest in the outerwear and easy-care line of sport shirts and wovens categories. We have added nine new retail brands that appeal to every type of client. We hope to help our customers grow their business.

Q. What are the company's biggest challenges today?
A. Keeping inventory levels consistent. Everything is for sales every day and it becomes challenging in this industry to project and forecast sales every month. Another difficult challenge is working with retail brands. Adjusting our buying processes and asking them to adjust theirs is a struggle at times. Also, planning for lead times can be complicated. The retail industry is used to receiving purchase orders six months out from their buyers. We have to plan and anticipate sales and top-selling colors better with retail brands.

Q. What's new for River's End Trading in 2009? What products will distributors be excited about and who can they sell these products to?
A. We have six new brands for 2009. Our new golf brands are Ashworth, Callaway and Sunice. Our new brand of eco-friendly bags should bring excitement to distributors. The eeBag brand features totes, duffels, backpacks, laptop and cooler bags made from all natural cotton and a collection made from recycled plastic bottles. These bags are great incentives and employee gifts for those corporations 'going green.'

We have also added the Burk's Bay line of Premium Leather Jackets. These jackets are ideal for premium gifts, recognition awards for years of service and for the automotive dealers and distributors. And the best-selling line of outdoor apparel is now available – Columbia Sportswear. We added 17 styles of Columbia jackets and fleece to our 2009 catalog.

Becoming more eco-friendly quickly became a top priority among many end-users in recent years. However, as budgets tighten, green efforts are now taking more of a backseat, according to the recently released Chief Marketing Officer Survey. The 72 top marketers polled by Duke University's Fuqua School of Business said that because of the economy, their firms now "have a weaker emphasis on marketing that is beneficial for society and that minimizes the impact on the ecological environment."
And some advertising specialty distributors have noticed a tapering-off in demand for recycled goods and other eco-friendly promotional products. "I was getting more and more requests. It seems to have leveled off a bit," says Randy Cox, president of QTI Apparel and Promotions (asi/302785). "Most of our requests are for tote bags, not so many t-shirts, more reusable grocery bags." The fact that many green items are more expensive compounds the issue, says Matt Leighton, president of Preferred Design Activewear Inc. (asi/298340). "Price is a big barrier, especially in this economy," he says. "Green is a trendy word. I'm hearing these corporations are going green but I haven't seen it. They ask [about eco-friendly products], but that's really all they do."  
Other distributors, though, disagree and actually see a growing demand for eco-friendly promotional items. "We are only seeing clients increase their green spend and it is because our team is upselling the concept and educating clients on why they should be purchasing green products over traditional products," says Kris Robinson, vice president for PromoShop (asi/300446).

Tee Time

T-shirts have been the essential all-American wardrobe staple for decades. They are sold in almost every retail store and are in almost every closet. They are also one of the most popular promotional products in the market today. In fact, while apparel makes up about a third of all ad specialty sales, T-shirts alone account 35% of all wearables sales in the industry.
The various styles, colors and fabrics have kept the T-shirt hip and fresh. Now we have raglan, tie-dye, cap sleeve, v-neck, scoop neck and crew neck among other styles. Ladies have the option for a more feminine fit and there are sizes available that fit people of all ages, from teens to toddlers. With all of the variations from the styles and decorations, you have an ever-changing product that can be anything from a classic to the latest trend. Below are some of the more popular trends offered today.
| | | |
| --- | --- | --- |
|   |   |   |
| You'll never run out of unique ways to imprint your logo with these 100% cotton T-shirts. From sequins to screen printing, these in-house decorated tees would make great promotional giveaways for the whole family. Add some sparkle to a Verve Ladies Mock Layer Raw Edge Tee, a digital print logo on a Hanes Heavyweight Youth T-shirt or a custom designed screen printed image on a Velocity Color Wash T-shirt. Available from Vantage Apparel (asi/93390); (800) 221-0020; sales@vantageapparel.com |   | |
|   |   |   |
| | | |
| --- | --- | --- |
| |   | These 100% cotton T-shirts are sure to make a family statement. Whether you want a simple Men's Gildan Long Sleeve Pocket T-shirt, a funky Youth Gildan One-Color Tie-Dye Fusion T-Shirt or a feminine short sleeve ringer by Bella, there's something for the whole family. Great for showing team spirit at any event. Available from Bodek & Rhodes (asi/40788); (800) 523-2721; customerservice@bodekandrhodes.com |
|   |   |   |
| | | |
| --- | --- | --- |
| Made from 100% organic cotton, these Anvil Organic Short Sleeve T-shirts are perfect for a company's "green" initiative or environmental group. Cotton farms and their machinery must be chemical free for three years before being allowed to call their cotton organic – and these items certainly qualify. Available from Staton Corporate and Casual (asi/89380); (800) 950-6611; webadmin@statonline.com |   | |
|   |   |   |
| | | |
| --- | --- | --- |
| |   | Itchy tags won't bother you when wearing a 100% cotton Tultex Tee with Tear-Away Tag. No more looking for scissors, the perforated tag is easily removed. These T-shirts come in unisex, junior and youth sizes. Perfect for athletic outings or school gym shirts. Available from TSC Apparel (asi/90518); (800) 289-5400; sales@tscapparel.com |
Listen to ASI Internet Radio [asicentral.com/radio] 
A team of ASI editors have launched the first ever ASI Internet Radio show. For a half-hour each Tuesday, we debate the most important topics facing the industry, as well as offer an off-beat look at the market.

If you missed any of our shows, don't worry. Recordings are available at asicentral.com/radio. And, don't forget to join us every Tuesday morning 10:30 a.m. Eastern time when we broadcast our radio show live. We'll be taking calls from the audience, so please call us at (215) 953-4979 to hear your voice on the air.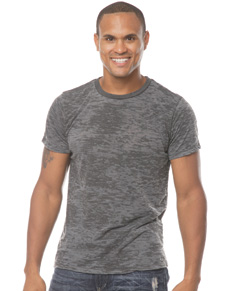 [ OUR FAVORITE WEARABLES ]

The RPM
Available From: Royal Apparel (asi/83731); (212) 239-9016; www.royalapparel.net
Sell To: This new men's Sheet Burnout Shirt (22051) is the perfect style for the urban, skate and music market. Target the person who's not afraid to show off his or her funky side of fashion.
Style Tip: Features a mottled burnout pattern created from special fabric and garment dyeing processes. Dyed in colors white, black, asphalt and navy, it also features a crew neck, two-needle hemmed sleeves and taping shoulder-to-shoulder for added durability.

[ NEWS BRIEFS ] 
Affinity Express Inc. announced the launch of IDEA v4.0, enabling users to easily submit, review and upload digital and rich media ads produced and designed by the company.
Arista Manufacturing LLC (asi/36746) announced its immediate acquisition of the assets of Spring Mill Corporation of Gladwyne, PA, a leading house wares manufacturer.
GatewayCDI announced it has launched a new "green" Web site. The site features eco-friendly information about the Promotional Products Industry as well as news on its own green initiative. For more information visit www.gateway-green.com.
Sanders Manufacturing Co. Inc. has announced it will be partnering with McDonald Marketing Group to represent the Samco Line as its multi-line representative group for the Southeast & Puerto Rico. 

[ ASK AN EXPERT ] 
Question: I have searched almost everywhere for wholesale fleece cardigans — Jerzee has a nice one, but only a few colors.  The ones I am looking for come in a variety of colors and are button-downs. Any help?

Answer: Look at Caplee Corporation (asi/43798); (949) 660-0983; www.capleecorp.com. Check out product 11654 — a polyester fleece knit cardigan with four button closure, two material pockets which comes in black, gold, ivory, khaki, maroon, navy, orange, red and royal. Next, go to Instant Tee House (asi/62690); (800) 814-2365; www.instantteehouse.com. Check out product 7541- a textured fleece cardigan made of 60% cotton and 40% polyester with a four-button closure, double needle stitching and two front pockets. Finally go to D&S Specialties (asi/48030); (800) 494-5247; www.dands.biz. Look at product LP76 — a ladies sweater cardigan made of polyester fleece with trimmed neck tape, five button placket that comes in black, light pink, moss and winter white.

Selling Tip: Gifting cardigans to certain employees shows much appreciation. It's a valuable item paired perfectly for an upcoming company golf outing or holiday season.
Question: I'm looking desperately for a few children's items: khaki shorts, khaki vests, railroad caps, and hickory striped overalls. Could you please give me some ideas?

Answer:  I didn't find any hickory striped overalls, but I did find some good denim ones and rose-colored ones from A Design N Time Inc. (asi/30264); (719) 347-0166; www.dntproducts.com. Look at product 94302WDB- youth flannel denim washed bib overall with 100% cotton flannel lining. For the railroad caps, try Adcapitol Aprons, Bags, Banners, Flags & Wearables (asi/31260); (800) 868-7111; adcapitol.com. Product NC 450 — Y is an authentic heavy-duty youth railroad engineer's cap made of 10 oz. twill. Also try Doss Outback USA (asi/50685): (800) 550-3677; www.trainwhistle.com. Product JEK is an engineer kit with an American made cap, red paisley bandana and old fashioned pine train whistle. I didn't find any sources for khaki shorts, and only one for the vests. Try Force 2000 Athletic Apparel (asi/55056); (877) 503-6723; www.horraysport.com. They have a custom youth sleeveless oxford jacket with full front zipper, self collar, two set in front pockets and a polar fleece lining listed as product WP-909-444Y.

Selling Tip: Parents are constantly looking for new apparel for their kids. Give them out to the mothers and fathers at your company and go even further by embroidering their child's name on a particular item.  

[ WEARABLES TERMS ] 
Getting familiar with these terms will make any ad specialty distributor look like an apparel expert.
Boring: Open-work incorporated into embroidered designs; a sharp-pointed instrument punctures, or bores, the fabric, and stitches are made around the opening to enclose raw edges.

Embossing: A surface effect achieved on fabric by means of passing cloth through a series of engraved rollers that impart figures or designs to its surface. Rollers work through heat and pressure.

Locker Loop: A looped piece of fabric in the neck of a garment for the convenience of hanging the garment on a hook. Can also be located at the center of the back yoke on the inside or outside of a garment.

Solution-Dyed: A type of fiber dyeing in which colored pigments are injected into the spinning solution prior to the extrusion of the fiber through the spinneret. Fibers and yarns colored in this manner are colorfast to most destructive agents.

[ SHOW LIST ]
Jan. 12-16, Las Vegas 
PPAI Expo
(972) 258-3075; www.theppaiexpo.org
Jan. 16, Tempe, AZ 
US Screen's T-Jet Printing Workshop
(480) 929-0640, www.screenprinters.net
Jan. 16-17, Knoxville, TN 
Floriani Commercial Products Two-Day Educational Workshop
(423) 413-7514; www.rnkdistributing.com
Jan. 19-30, Boston; New Jersey; Philadelphia; Baltimore; N. Detroit; S. Detroit; Cleveland; Columbus, OH; Cincinnati
The ASI Advantages Roadshow         
(800) 546-3300; www.asishow.com
Jan. 23-25, Long Beach, CA 
ISS Show Long Beach 2009
(800) 933-8735; www.issshows.com
Jan. 30-Feb 1, Allentown, PA 
Vastex's Screen Print Training Program
(610) 434-6004; www.vastex.com
SPONSORED BY


Wearables Style and Wearables are trademarks of the Advertising Specialty Institute. You were sent this newsletter as a benefit of your ASI membership. Copyright 2009, ASI. All Rights Reserved.
If you'd like us to send Wearables Style FREE to anyone else at your company (or to your off-site sales reps), go to www.asicentral.com/newsletters and complete the online form.
Interested in advertising in Wearables Style? Send an email to ddienna@asicentral.com 
Click here to subscribe to Wearables™  magazine. You must be a member of ASI to subscribe to this publication. The publisher has a right to refuse subscriptions to non-members.
Advertising Specialty Institute®, 4800 Street Road, Trevose, PA 19053